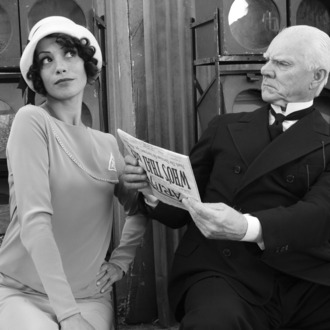 The Artist
Photo: The Weinstein Co.
The black-and-white throwback to the age before talkies has just swept yet another awards ceremony, taking Best Picture, Best Director (for Michel Hazanavicius), and Best Actor (for Jean DuJardin) in this year's AACTA International Awards. Never heard of them before? That's because they were just made up — the AACTA stands for the Australian Academy of Cinema and Television Arts, which bestowed its first golden kangaroos (can't fault us for dreaming) last week in Hollywood. The one category in which The Artist did not shine: Best Actress, which went to Meryl Streep for her leading role in The Iron Lady.
Related: See The Artist's other pre-Oscar wins here.