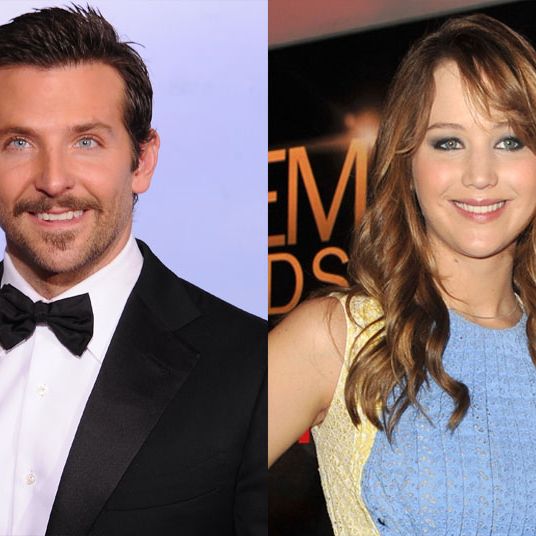 Bradley Cooper, Jennifer Lawrence.
Photo: Robyn Beck/Getty Images, Kevin Winter/Getty Images
Bradley Cooper may be best known for starring in The Hangover, which has become the biggest comedy franchise of all-time (he's current negotiating a $15 million payday to return for a third installment), but outside of that series, the newly minted A-lister has shown a laudable commitment to making low- to mid-budget dramas. In addition to last year's Limitless and this year's Sundance entry The Words, Cooper recently shot Derek Cianfrance's The Place Beyond the Pines and David O. Russell's The Silver Linings Playbook, and Vulture hears that his next project will be in the same vein: an adaptation of the period novel Serena, which will reteam him with his Silver Linings co-star Jennifer Lawrence.
Set up at Mark Cuban's 2929 Entertainment and based on the 2008 book by Ron Rash, Serena takes place in 1929 North Carolina, where young newlyweds George and Serena Pemberton move to build a timber empire. Their ambition is all-consuming and dangerous — neither is afraid to kill or destroy anyone who opposes them — but they're turned against each other when Serena finds she can't bear children and then launches a deadly vendetta against her husband's illegitimate son. It'll be a juicy role akin to Lady Macbeth for Lawrence, who's got The Hunger Games coming out this March; indeed, Angelina Jolie once flirted with making Serena with director Darren Aronofsky. Instead, Academy Award winner Susanne Bier (In a Better World) will direct, and shooting is set to begin soon.