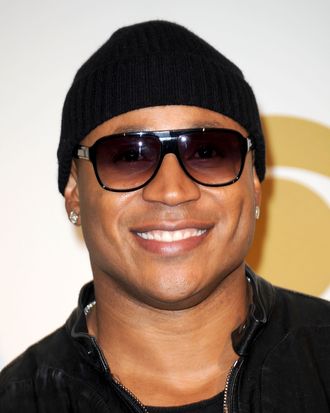 Actor/singer LL Cool J poses at the Grammy Nominations Concert in Los Angeles on November 30, 2011.
Photo: Valerie Macon/AFP/'Getty Images
LL Cool J. But wait, you might be thinking, the Grammys don't usually have a host? While you spend the next ten minutes racking your brain for any memory of a recent ceremony besides last year's Arcade Fire debacle and that time Amy Winehouse won everything, here are some Grammy talking points: The awards haven't had a proper host since 2005, and Queen Latifah was the last person to helm the show. So good luck to LL Cool J in his quest to make Top 40–related podium banter fun again. Also, if it's not too early to nominate a host for 2013, we would like to suggest Rosie O'Donnell, who is quickly becoming this nation's foremost Grammy expert.