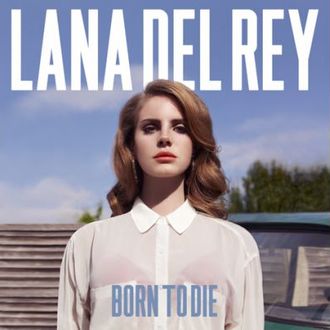 Leaked: Lana Del Rey, Born to Die
Official Release Date: January 30, 2012
This morning, not an hour after the Oscar nominations, a second dose of highly anticipated and likely divisive cultural material made its way onto the Internet. Yes, Lana Del Rey's Born to Die has leaked! The moment has arrived! Today, finally, Lana haters and defenders can come together long enough to listen to an album of music, rather than fight about an album of music they have not heard. It should be a magical 61 minutes of peace. And then, we assume, everyone will head back to their battle stations, because Born to Die is a little bit bonkers, and very much like the meta–Lana Del Rey we have come to know through homemade videos and angry blog comments. Is the whole act a put-on? Can she sing? Do these questions even have answers? We're still not sure!
Here's what we can tell, based on a few early listens: Most of the tracks we've already heard ("Video Games," "Blue Jeans," and "Born to Die," plus leaked songs like "National Anthem") are stuffed in the first half, and the last seven tracks feel a little scraped together. Del Rey uses the same images over and over — the red dress, bikini tops, lipstick — and she leans on a good liquor reference whenever possible. (An incomplete list of substances consumed: black Cristal, Bacardi chasers, cognac, top-shelf liquor, cherry Schnapps.) Speaking of booze, we swear to God that she recruited the Maybach Music chick to drop in a "Pabst Blue Ribbon on Ice" voice-over on "This Is What Makes Us Girls," and the reference will either make you laugh or cringe, depending on how you feel about Rick Ross and/or pandering to worn-out ideas of hipsterness. That last part applies to the whole, probably.
The melodramatic strings and moody atmospherics of "Video Games" carry through most of the album, though Del Rey does get a little frisky with some half-rapping on "National Anthem" and "Lolita." ("National Anthem," which leaked in unfinished form a few weeks ago, contains lines like, "Money is the reason we exist / Everybody knows it, it's a fact [kiss kiss]" and "Do you think you'll buy me lots of diamonds?" LDR is not afraid of herself, even if you are!) "Million Dollar Man" sounds a lot like a Fiona Apple outtake; "Off to the Races," the album opener, just sounds nuts. None of the songs stood out as a particularly easy live fit for Del Rey's voice — she's still jumping registers and milking that fragile falsetto. How will the tour go? And why didn't she perform "Born to Die" on SNL, we wonder?
Two more stray observations: First, Lana Del Rey is very bossy about how she likes to be kissed ("In the D-A-R-K dark," "on my open mouth," "before you go," "hard in the pouring rain"). And second, how long before Lana Del Rey lands a movie based on this breakdown from "This Is What Makes Us Girls": "The prettiest in-crowd that you had ever seen / ribbons in our hair and our eyes gleaned mean / a fresh generation of degenerate beauty queens / and you know something? They were the only friends I ever had."
Okay, let the great debate begin!