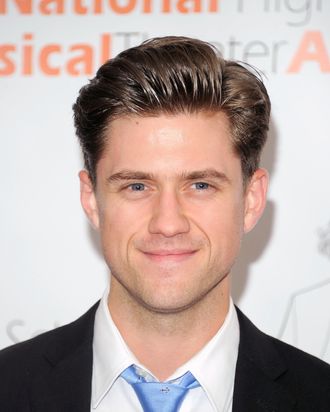 Actor Aaron Tveit attends the 2011 National High School Musical Theater Awards at The Minksoff Theatre on June 27, 2011 in New York City.
Photo: Jemal Countess/Getty Images
Gossip Girl's Aaron Tveit, impressive in Catch Me If You Can last year, has officially joined the cast of Les Miserables as Enjolras, the Hollywood Reporter writes. Enjolras is the head of the student-led revolt — the one who tells a love-sick Marius (Eddie Redmayne) that their "little lives don't count at all" in "Red and Black," and the one who tragically and dramatically dies sprawled out on the barricade. This means the slimy politician Tripp Vanderbilt will soon be asking us all if we can hear the people sing, singing the song of angry men! We sure can, Tripp, and it is music of a people who will not be slaves again.