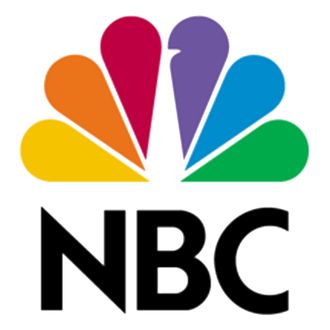 Given how terrible NBC performed this fall, there was little chance new Peacock boss Bob Greenblatt was going to try to spin the network's numbers when he met the media this morning as part of the semi-annual TV Critics Association press tour. But Greenblatt may have set something of a world record for TV-executive candor during his powwow with scribes, spending nearly an hour with reporters calmly, honestly, and sometimes humorously assessing the state of NBC. "We had a really bad fall," Greenblatt admitted right off the bat. "Worse than I hoped for and about what I had expected …. We have a long road ahead of us. So bear with us." Save for letting slip Alec Baldwin's decision to re-up with 30 Rock and announcing the addition of Harry Connick, Jr. to the cast of Law & Order: SVU for a four-episode arc, not a lot of news was made during Greenblatt's session. But he did have a lot of interesting things to say.
Since Vulture sort of has a thing for Community, let's start with Greenblatt's comments on the future of the Greendale gang. The news is neither good nor bad. Yes, the exec did make a point of telling reporters, "Community has not been canceled. It will definitely be back this spring." But we knew this already: The episodes are being filmed, and of course NBC is going to air episodes for which it's already paid. Unfortunately, Greenblatt offered not the slightest hint about whether he's inclined to order a fourth season of the show. "Those are hard questions to answer at this point," he said. "We'll look at the success of [the new pilots NBC has in development], what our schedule needs are, and make those decisions closer to the upfronts." While Greenblatt's answer might seem a bit chilly, it's actually pretty honest: Any bone he might have thrown to the Community fan base ("We love this show and really hope to find a way to bring it back") would've been spin.
Greenblatt was a bit more optimistic about Law & Order: SVU. In addition to underlining Mariska Hargitay's continued association with the show (including showing a video in which the actress indicates she wants to come back for another season), Greenblatt later told reporters another season of the show was likely. The exec also simultaneously confirmed and downplayed speculation about the idea of Ryan Seacrest replacing Matt Lauer on Today. "All of that is premature. It's our hope … that he'll stay with the show beyond his contract," Greenblatt said of Lauer. At the same time, Seacrest is a "major asset" to NBCUniversal, the parent company of NBC (and owners of E!) "We're trying to figure out how to … keep Ryan in the family," he said. One possibility: Prime time interview specials in the vein of those done by Barbara Walters for ABC.
On other matters:
• Greenblatt expressed regret over the short life of Prime Suspect. "It was probably the biggest disappointment" of the fall, he said. "Maybe I should just blame the hat and move on."
• He's not giving up on Whitney, no matter how much critics carp. "Like every new show, you find the show the more episodes you do …. They've done a really good job digging into who those characters are. I'm hopeful Whitney will be a long-term player for us."
• He's not worried about Howard Stern chasing away family viewers from America's Got Talent or of his taking over the show. "I have throbbing headaches about a lot of things, and Howard Stern isn't one of them."
• Greenblatt offered a simple postmortem on The Playboy Club. "[It] was just a rejected concept," he said.