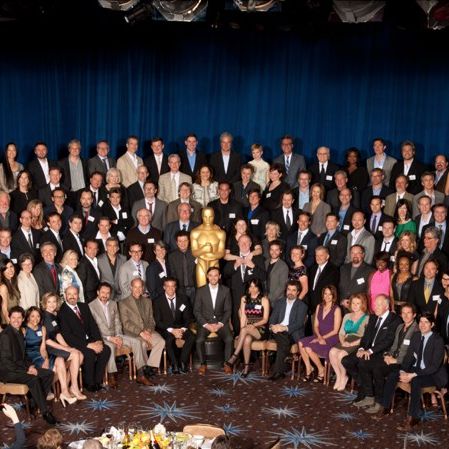 Rejoice, everyone! The Academy has released the "class photo" from this year's Oscar luncheon, the annual midday event that attempts to gather as many nominees as possible before the actual Oscar ceremony itself. Not everybody could make it (miss you, Kristen Wiig!), but the photo is still a great panorama of this year's talent, as well as a blessedly un-Photoshopped document of stars awkwardly standing next to nerdy sound design guys on a perilous set of bleachers. In that way, it's almost the opposite of those perfectly composited Vanity Fair covers that also come out around this time, and it gives us plenty to discuss. Let's dig in!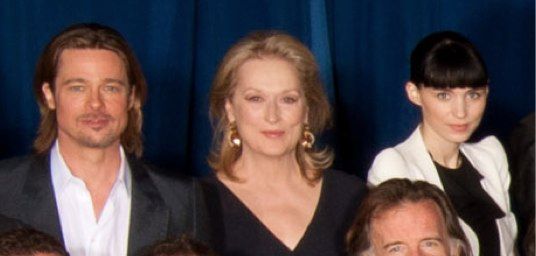 Frostiest trio
Somebody, tell a joke! Anyone!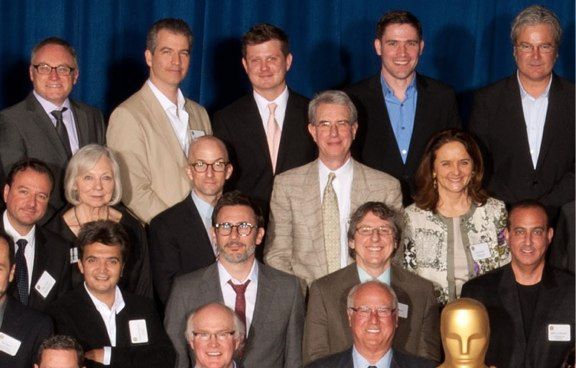 Can you spot the Oscar-nominated Community star in this section?
Your favorite NBC sitcom isn't currently on the air, but at least you'll see Jim Rash and his bald head at the Academy Awards this month. Rash, an Oscar nominee for cowriting The Descendants, plays the dean on Community … and for once, he's not the most ridiculously attired man in the room!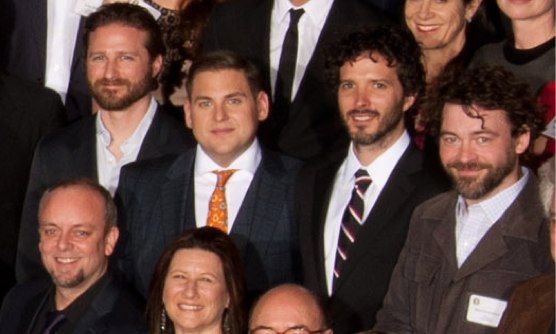 Most Stylin' (Male)
Jonah Hill's intriguingly patterned suit and Nickeledeon-logo-hued tie shouldn't work … but somehow … some way…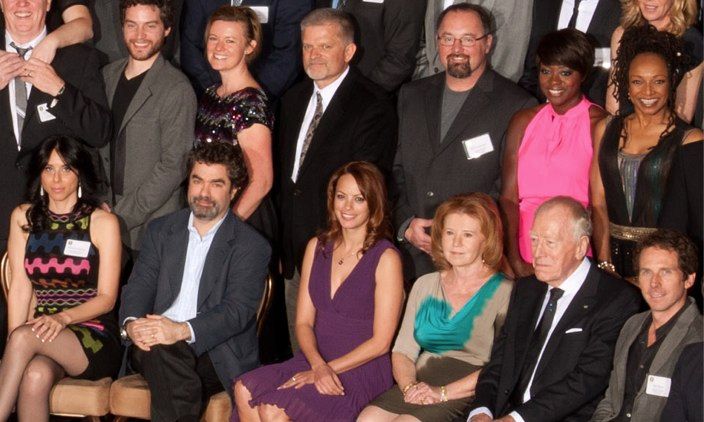 Most Stylin' (Female)
Every woman in this section looks pretty great! Obviously, that electric pink frock on Viola Davis pulls focus, but what about that slinky gal on the left, who looks like she should be the breakout star from one of the East Coast franchises of Real Housewives? If she needs to stage a catfight with Berenice Bejo, we'll provide the empty restaurant, game night, or daughter's wedding!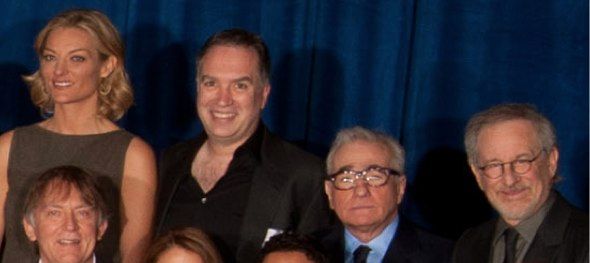 Hey, it's the old man from Up!
We don't mean any harm by this, Martin Scorsese! But if Steven Spielberg attaches a hundred colorful balloons to your eyeglasses, then assumes your Best Director slot after you float into the clouds, don't say we didn't warn you first.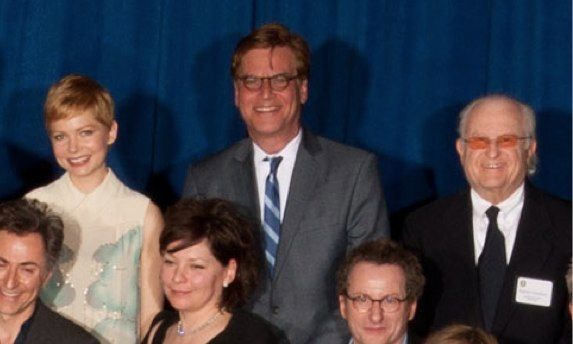 Orange is the new black!
Everyone who's anyone amongst the nominees is working orange in some fashion. Whether it's Michelle Williams with her reddish-orange hair, Aaron Sorkin with his reddish-orange hair and skin, or the other guy with the glasses who maybe saw Sean Avery's tinted specs on Project Runway All Stars last week and crowed to his wife, "I have an idea," it's clear that orange is tops …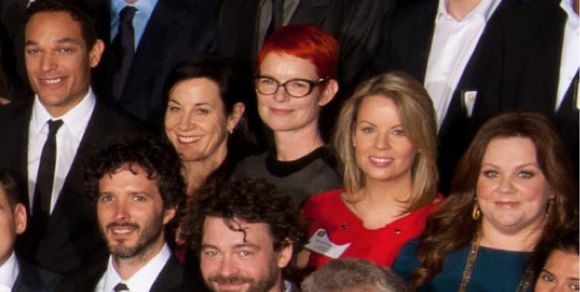 But nobody did it better than this woman and her hair.
Please win the Oscar, whoever you are. If you need to put leopard spots up there, we approve.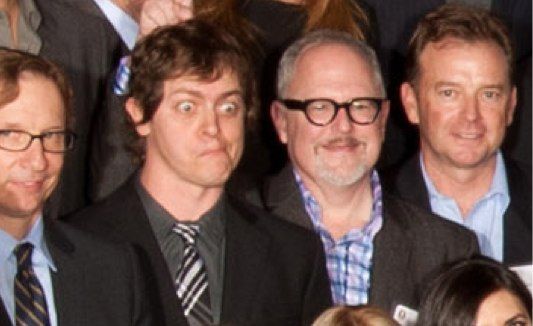 M.V.P.
This guy!