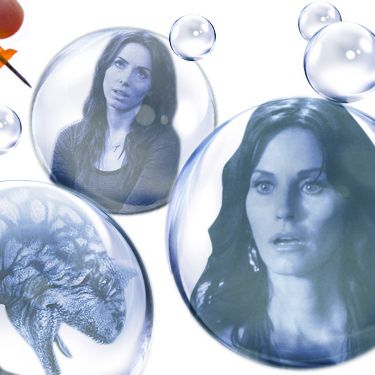 When the ending credits of the final episode of Chuck aired last month, folks all over Hollywood reported hearing a small explosion: the sound of TV's ultimate bubble show finally bursting. For years, Chuck stood as the perfect example of a TV show stuck in purgatory, its renewal always up in the air because it had ratings too small to make it a slam-dunk but just enough of a fan base to warrant continued consideration. But while Chuck is no more, plenty of other shows remain stuck in varying degrees of limbo. And as we did last year, Vulture has processed reams of ratings data, queried industry insiders, and scoured scheduling grids in order to come up with our best guess as to the future of more than two dozen as-yet-unrenewed series on the Big Four broadcast networks. We then ran everything through our patented, award-winning Bubble Meter to arrive at a final score quantifying each show's odds of survival, from the horribly made-up Work It dudes at 1 (representing certain cancellation) to the salty-tongued vixens of 2 Broke Girls at 10 (definite renewal).
Some housekeeping notes: As always, we don't include shows already renewed or canceled and veteran hits whose renewals are formalities (Glee). We also skip Fox's animated shows (their long production lead times mean episodes can air long after their official cancellations); reality shows (which, as Fear Factor proved this year, never really die); and shows on the CW (where ratings for even hit shows are tiny, and complex financial formulas often override Nielsen logic). This year, we're also not including freshman shows whose ratings are so stellar, there's no question about their fates (even if the nets this year are being stingy with early renewals). Falling into this category: Revenge, Suburgatory, Once Upon a Time, Last Man Standing, 2 Broke Girls, Person of Interest, and New Girl.
Follow Josef Adalian on Twitter: @tvmojoe.