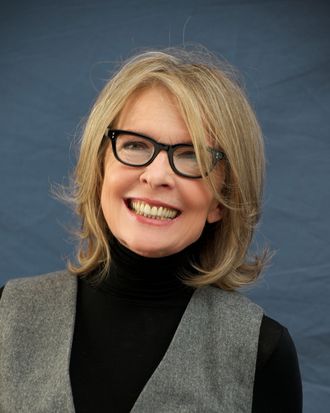 Diane Keaton at the 'Morning Glory' Press Conference at the Waldorf Towers on November 7, 2010 in New York, New York.
Photo: Vera Anderson/WireImage
Robert Redford and Diane Keaton are poised to star in a Christmas ensemble movie called The Most Wonderful Time, Deadline reports. Wonderful's screenwriter Steven Rogers says the movie is "an Amelie-esque story about people who live for the future or hang onto the past," and are thus not fully appreciating the present. Rogers's previous work includes Hope Floats, Stepmom, and Kate & Leopold, which virtually guarantees that eventually this Keaton-Redford tag team will be on TBS, and you'll find yourself watching it for some reason, even though it is just okay, and later a line from it will weasel its way into your brain so that every time you hear the term, oh, "cream of corn," you have to quote the movie. You just have to.