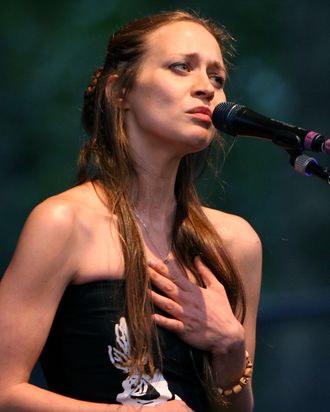 Musician Fiona Apple performs live at Rumsey Playfield in Central Park August 14, 2007 in New York City.
Photo: Scott Wintrow/Getty Images
Fiona Apple is going on a mini-tour in March, she announced this morning, with six dates in Manhattan, Brooklyn, Washington, D.C., Boston, Atlantic City, and Chicago. (Tickets go on sale Thursday.) The long-dormant Apple is also scheduled to perform at SXSW on March 15. Could this mean her oft-postponed album is finally approaching release? One hopes! One certainly hopes. Apple hasn't released an album since 2005, and these upcoming dates mark her first tour since 2007; in pop-music years, that's roughly equivalent to a century.