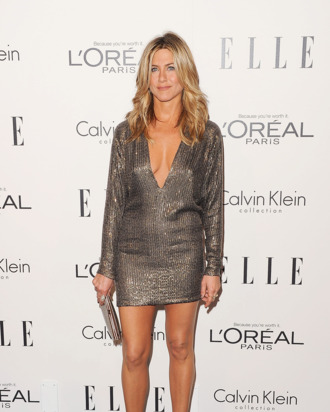 Jennifer Aniston promotes 'Horrible Bosses' at Dorchester Hotel on July 20, 2011 in London, England.
Photo: Jason Merritt/2011 Getty Images
Just when you thought it was safe to stop sobbing, Jennifer Aniston is attaching herself to a movie whose producers describe it as "a real old-fashion tear-jerker … it's Beaches." Sounds fun! According to Deadline, Miss You Already is a London-set cry-generator about two BFFs, one of whom gets pregnant and the other of whom gets sick. It's not clear yet whether Aniston will be the pregnant one or the dying one, though the idea of Aniston donning even faux-pregnancy gear is enough to make the entire tabloid industry explode in one giant, gleeful, splashy fever dream.