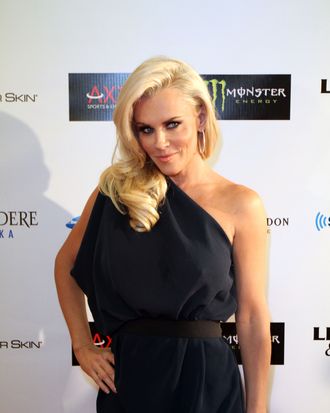 Jenny McCarthy attends the Ninth Annual Leather and Laces event at the Regions Bank Tower on February 3, 2012 in Indianapolis, Indiana.
Photo: Tasos Katopodis/Getty Images
VH1 announced today that the network will launch The Jenny McCarthy Show sometime later this year. (McCarthy had a sketch show with the same title back in 1997 that lasted one season.) This incarnation will "feature guest panelists and celebrity interviews," according to VH1, though the show is still in its preliminary development phases, and it isn't clear yet exactly what the format will be. We could almost see her pulling off a lower-brow Chelsea Lately knockoff, but she's been attached to talk shows before, and we didn't particularly want one then, either. Bring back Singled Out instead, please.