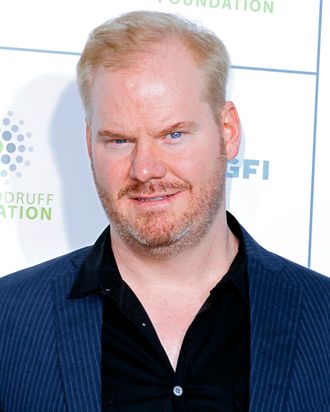 Jim Gaffigan attends 2011 Stand Up for Heroes at the Beacon Theatre on November 9, 2011 in New York City.
Photo: Donna Ward/Getty Images
Jim Gaffigan is adopting Louis C.K.'s distribution model and releasing his own comedy special, Jim Gaffigan: Mr. Universe, as a $5 download on his website. The special will be available in April, Gaffigan announced today, and $1 from each purchase goes to charity. He writes that he knows he's "taking a risk here," but that he's "incredibly motivated by the courage of Louie to offer his fans direct access for a low price." Louis C.K.'s foray into self-distribution went great, so one might guess — nay, hope — that Gaffigan is just the first of many popular comedians to follow the same plan.