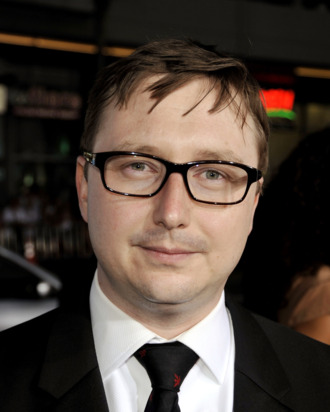 Actor John Hodgman arrives at the premiere of Warner Bros. Pictures' "The Invention of Lying" at the Chinese Theater on September 21, 2009 in Los Angeles, California.
Photo: Kevin Winter/Getty Images
John Hodgman, mustache connoisseur, namer of hobos, and veritable nerd demigod, will guest-star on Community at the end of its third season, the Hollywood Reporter writes, not that there's a schedule for when this ostensible masterpiece will air. Hodgman on Community is spot-on, so as far as overlapping fandoms go, there are a handful of other people we'd like to add to the guest-star to-do list: someone from Downton Abbey (Greendale Humans are definitely Downton aficionados), Sean Bean, Felicia Day, Ira Glass as an object of Britta's obsession/affection, Carrie Fisher, Christina Hendricks in a Mad Men reunion with Alison Brie, Steve Martin, and Ken Marino. And those are just the first people who sprang to mind! The list could go on forever.