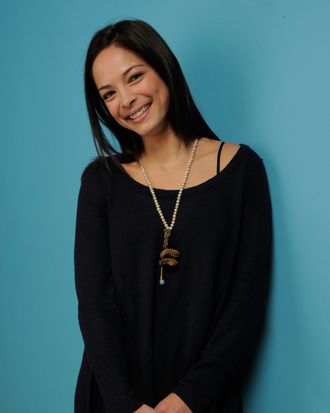 Actress Kristin Kreuk poses for a portrait during the 2011 Sundance Film Festival at The Samsung Galaxy Tab Lift on January 23, 2011 in Park City, Utah.
Photo: Larry Busacca/Getty Images
The CW has cast its Beauty for its Beauty and the Beast: Kristin Kreuk, c'mon down. The former Smallville star will play Catherine, an NYPD detective (ha, ha, ha) "haunted by witnessing her mother's murder 9 years ago and the killers' quick demise at the hands of a Beast," according to Deadline. Catherine's been searching for her beasty protector ever since, and now she's found him — the victim of a military experiment gone awry. Crimes! Beasts! Someone with a built-in CW fan base! Sure, why not.