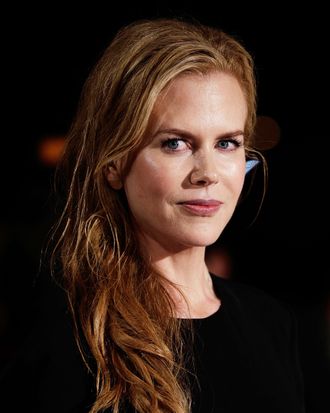 Nicole Kidman is seen at the Tropfest 2012 short film festival at The Royal Botanic Gardens on February 19, 2012 in Sydney, Australia.
Photo: Brendon Thorne/Getty Images
Nicole Kidman is in talks to star in Before I Go to Sleep, reports Screen Daily. Director Rowan Joffe (who wrote 2010's The American and 28 Weeks Later) is writing the adaptation based on S.J. Watson's best-selling novel about a woman who wakes up every morning without any memories from the last twenty years, and then tries to piece together her memory and identity with the help of her journal, her mysterious neurologist, and her husband, whom she's not sure she can trust. Memento? 50 First Dates? Who can say?