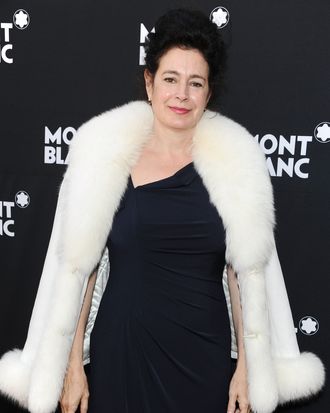 Sean Young arrives at the Montblanc Pre-Oscar brunch celebrating Princesse Grace De Monaco Collection at Bel Air Hotel on February 25, 2012 in Los Angeles, California.
Photo: Angela Weiss/Getty Images
Blade Runner and Ace Ventura: Pet Detective actress Sean Young was reportedly taken into custody at last night's post-Oscar Governors Ball "for investigation of misdemeanor battery" (translation: a fight). Young posted $20,000 bail and was released, according to Los Angeles police, who did not release further details. This is not Young's first awards party incident. She was kicked out of the Directors Guild of America awards in 2008 and subsequently entered rehab for alcohol abuse. (She also once tried to crash the Vanity Fair party, but who hasn't.) Anyway, citizen's arrests — they actually work. Now you know.