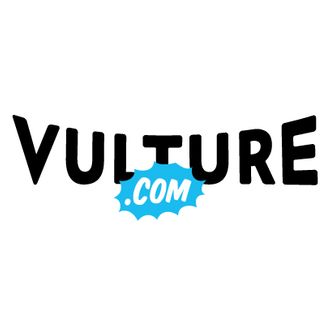 At first glance, nothing may seem different here at Vulture today. But look up at your address bar. See the URL? Yes, we now have our own "Vulture.com" URL. Some who are used to our nymag.com/daily/entertainment… URL structure will see it, shrug, and move on to reading today's posts. Some who fear change will outright panic. And the rest of you will wonder, What the hell kind of game are you playing, Vulture? This post serves to address all of you.
First, to the shruggers: Your reaction is largely appropriate! And this addresses the panickers as well: Nothing is different about the Vulture experience. The site looks and acts the same, and it is still part of the NYMag.com family; our links to the magazine's many blogs are still found at the top of the page, and as usual you can get to Vulture directly from the NYMag.com home page. If you've already registered to comment on NYMag.com, you can use the same account to comment on Vulture posts. If you're logged on through Facebook Connect, the first time you hit the Facebook "Log In" button in the upper-right-hand corner of a post, you'll be asked to grant permissions to Vulture. Once you do that, you won't have to do it again. Other than that: Same site … for now!
The move to the new URL is the next step in Vulture's ongoing expansion. Four years ago we launched as a one-column blog with two writers; since then, we've grown to become a destination for entertainment obsessives that is stuffed with analysis, news, reviews, original reporting, and funny and eye-opening slideshows. And over the next few months and beyond you'll start to see even more changes, big and small: more exciting features, video, breaking news, and other surprises. Our readership has multiplied (last month we attracted a milestone 4 million unique visitors), and people think of us as "Vulture," not "NYMag.com," and a bigger brand deserves its own URL, damn it. It should help raise our profile, and make searching for our articles easier.
So bookmark "Vulture.com" (just look at it up there in the address bar — so concise! So dramatic! So branded!) and tell your friends, too. And to complete the Vulture experience, make sure you're following us on Twitter, and like us on Facebook.