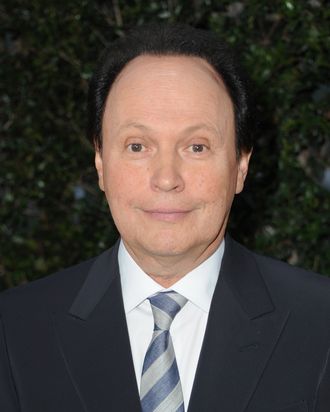 Photo: Alberto E. Rodriguez
As is often (or almost always) the case, we already have a pretty good idea of who will win tonight: The Artist has charmed itself deep into the Academy's heart. At the age of 82, it looks like Christopher Plummer will finally get his first Oscar for Best Supporting Actor in Beginners (if he doesn't, then the upset will give people something to talk about). And, despite being something of a bummer, A Separation seems too big to fail when it comes to the Best Foreign Language nod. Of course, more than any other awards show, the Oscars are all about ceremony. So here are some things to look for besides the spoken-for contents of those envelopes:
As was confirmed yesterday, Sacha Baron Cohen gained permission to hit the red carpet as Admiral General Shabazz Aladeen, his character from The Dictator. The supreme ruler of the Republic of Wadiya is almost certain to have something — maybe even many things! — to say about Hollywood and the Jews that may or may not run it, so get ready to talk about whether or not he managed to really step over the line this time.

After last year's fairly disastrous experiment with hosts Anne Hathaway and James Franco — and this year's false start with Eddie Murphy — standby Billy Crystal is expected to give a fail-safe performance. And while that could mean slightly predictable, it doesn't necessarily mean dull. The Academy has signaled that it's willing to keep trying to think outside the box, and Crystal has no doubt gotten the memo. So, will his signature medley routine finally be laid to rest? Somehow, we doubt it, but there's a real chance that the comedian will bring as much edge as he can muster to this year's game.
While viewers may be a bit tired of hearing about The Artist's shoe-in Best Picture status, there is one thing people seem to have endless patience for: adorable animals. Despite the recent celebrity backlash (humans are such jealous things!), the public still loves Uggie. And, while the Jack Russell terrier is reportedly too ill (or maybe just busy) to attend the ceremony, a surprise appearance wouldn't exactly be … a surprise. (Anyone who's seen The Artist knows that little guy always comes through in the end.) At the very least, he's sure do to something lovable via video.