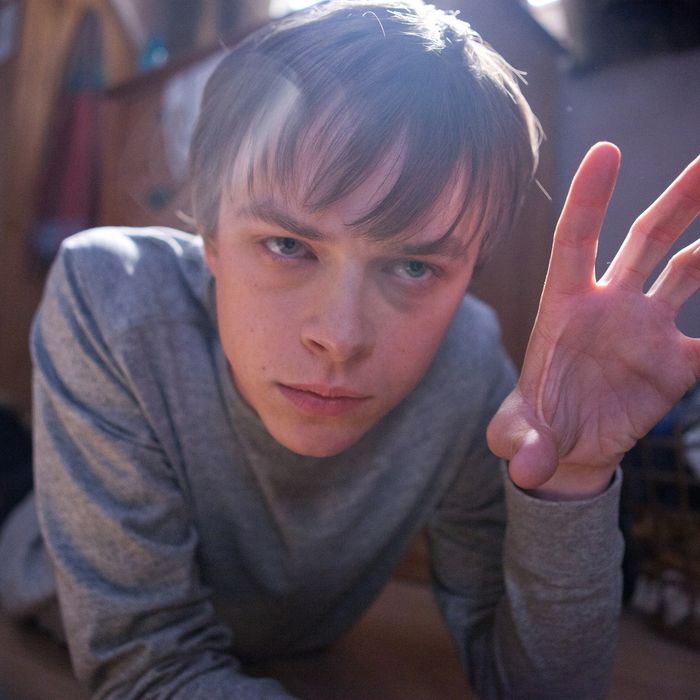 Photo: Alan Markfield/20th Century Fox Film Corporation
This Weekend's Winners: Don't be fooled by their unblockbusterly grosses — Fox's Chronicle (No. 1 with $22 million) and CBS Films' The Woman in Black (No. 2 with $22 million) must be judged not only on how much they made, but how much they didn't spend to make it — but more on that in a moment.
Meanwhile, if moviegoing is any indicator of the health of the broader economy, President Obama might just be on his way to a second term. Box office overall was up by more than a third compared with the same time last year, and there were more movies  — 75 percent more in wide release than the same weekend in 2011 — doing better, too. This marks the fifth consecutive increase in weekend receipts for the year to date, another good sign that discretionary spending is making a comeback.
This Weekend's Losers: Universal's whale tale Big Miracle washed ashore (No. 4 with just $8.5 million) despite a movie star in the lead, a $40 million budget, and largely positive reviews. Meanwhile, without Groupon to boost its grosses, the near universally panned Katherine Heigl film One for the Money (No. 6 with just $5.25 million) lost more than half of its already slender share of moviegoers from last weekend. 
How It All Went Down: Super Bowl weekend is usually a wash for most major studios, but in recent years, leaner, meaner labels like Screen Gems have dominated it by using low-budget films targeted at younger females (after all, somebody went to see Dear John and When a Stranger Calls). Even more recently, Fox has gotten into the game with more male-oriented fare like Taken (and now, Chroniclei as has CBS Films. As one production executive unaffiliated with either studio points out, these films' lower costs mean that their studios can afford to take the risk even "knowing that their target [audience] will not be going to the theater on Sunday."
The gambit clearly paid off: Both Fox's Chronicle and CBS Films' The Woman in Black employed cheap marketing on even cheaper films. Woman in Black, for example, was made for $13 million, but cost CBS Films just $3 million to acquire and $14 million to market and distribute it in the U.S. It made double what was expected of it, becoming an unqualified financial home run. Both top-finishing movies managed to get young people back out to the movies on the historically depressed Super Bowl weekend. As one former marketing chief put it to us, "Isn't that the Holy Grail right now? 
Meanwhile, Universal's Big Miracle may need just that to make it to profit theatrically, since it skews toward older females, particularly moms, the single-hardest demographic to get into a theater. However, largely positive reviews and word of mouth could mean Miracle will have legs over a longer period of time. (Not so much the Madonna-directed romantic drama W.E., which opened to $45,000 in just four theaters for a rather modest per screen average of $11,250.)
Finally, Academy Award–nominated films continue to do brisk business relative to their size, but we shudder to think what it implies for the Oscars' Nielsen ratings when the expected winner, the Weinstein Company's The Artist, grossed only $2.6 million barely a week after being nominated and has just cracked $20 million domestically.