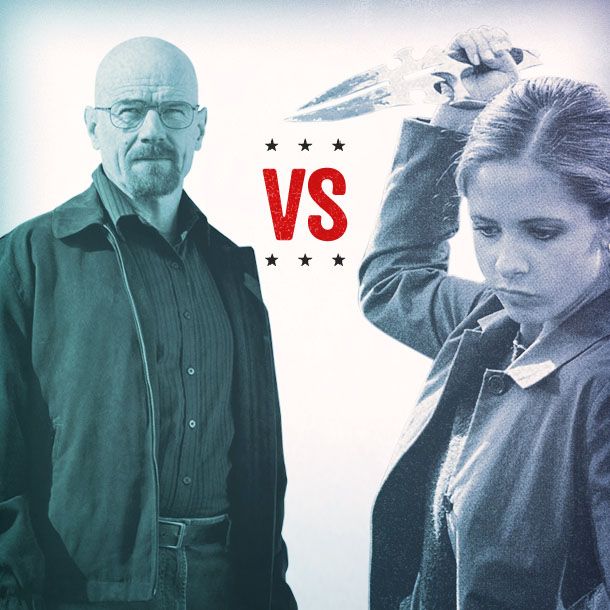 Oh, Drama Derby, we had a time, didn't we? (That's a little shout-out to round-one loser My So-Called Life.) New York's TV critic Matt Zoller Seitz has rendered his final decision for our judged derby, awarding top honors and eternal bragging rights to The Wire. [Cue the trumpets!] But over on Vulture's Facebook page, our readers have been voting on a derby of their own that has wildly digressed from our site's: There, the final vote came down to Buffy the Vampire Slayer vs. Breaking Bad.
Both are worthy contenders, and both trounced some very formidable adversaries along the path to triumph. Buffy, queen of the genre shows, crushed The Wire, with 87 percent of the votes, and handed a similar smackdown to Mad Men, with 78 percent. Breaking Bad, king of the dark, think-y shows, obliterated its competition, beating Six Feet Under with 94 percent of the votes and dominating Battlestar Galactica with 95 percent. But only one of these shows can take top honors.
With a resounding 62 percent of the final vote, your Greatest Drama of the Last 25 years is … Breaking Bad. Celebratory meth and lung cancer for everyone!