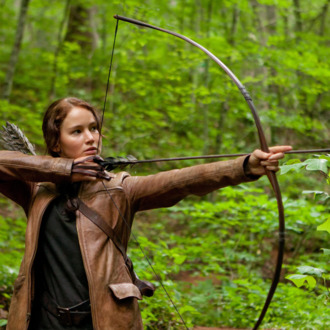 Jennifer Lawrence stars as 'Katniss Everdeen' in THE HUNGER GAMES.
Photo: Photo credit: Murray Close
For a while now, box-office seers have predicted that The Hunger Games' opening day was going to be huge. Just consider the 2,000 sold-out midnight screenings — the line at one AMC Loews Theater around 30th Street in Manhattan literally circled the block. But at $68.3 million, The Hunger Games' first-day take exceeded nearly all those (already high) expectations. It's the fifth-best premiere ever, and in fact the best ever for a non-sequel. All of which bodes very well for Catching Fire and Mockingjay, which fans are likely already feverishly counting down to.