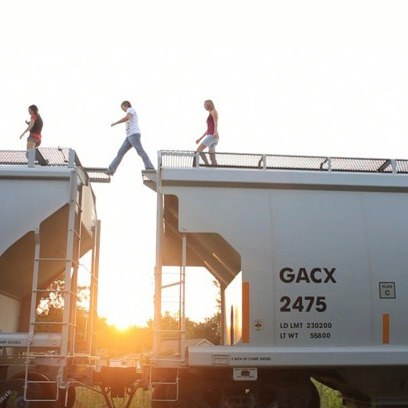 Harvey Weinstein (ironically, a bullyboy himself) is having a field day with the fact that The Hunger Games, with its kid-on-kid carnage, is rated PG-13, while the MPAA has branded the do-gooder documentary Bully with an R for a few four-letter words hurled at a juvenile object of derision. Weinstein is so right it hurts.
Lee Hirsch and Cynthia Lowen's* painfully earnest plea on behalf of persecuted children should be seen by kids above all. The directors accompany a Sioux City boy, Alex, dubbed "Fish Face," on an agonizing bus ride; interview an Oklahoma girl, Kelby, who's ostracized after coming out as gay; and tell the frightening story of Ja'Meya, an accomplished student driven to wave a gun at her persecutors on a school bus and facing 45 felony charges. We hear about children who killed themselves in despair and families who want to call teachers who looked the other way to account. The school administrators who consent to be interviewed (or are seen in news footage) profess concern but remind us that "kids will be kids."
No one in Bully makes the case that standing up to attackers "builds character" or that tattletales are wusses. Good. Kids in school should feel, above all else, safe. At a gala screening I attended, Meryl Streep was on hand to speak about what she called a Lord of the Flies episode from her youth: She climbed a tree to escape a bully who beat her legs with a stick until they bled. We all have stories — the worst, perhaps, of bullying others to compensate for having been bullied. Bully is repetitive and not especially artful, but children who allow themselves to see the world through the eyes of the film's victims will never be the same.
* This post originally misidentified Hirsch's partner on the film.