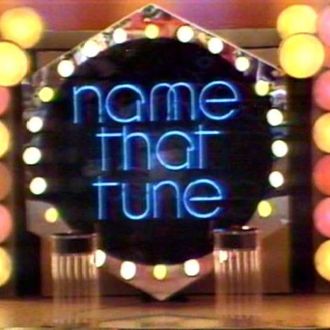 If you're the kind of viewer who sticks around to watch all of the closing credits on TV shows, you're probably familiar with the name FremantleMedia: They're a global production powerhouse with stakes in both of Fox's talent competitions, American Idol and The X Factor, as well as NBC's America's Got Talent. Now Vulture hears the company has decided to expand its musical empire by securing the rights to one of TV's oldest game-show formats, Name That Tune. Fremantle's goal is to reboot the guess-the-song show for a new generation, and if it does so, it will accomplish something that's eluded numerous producers and networks over the last decade, including MTV Networks. 
MTV made a big deal out of Tune five years ago, putting together an ambitious plan to relaunch three different versions of the show across its three big music networks: MTV, VH1, and CMT: Country Music Television. It didn't get off the ground, however, meeting the same fate as a 2006 reboot attempt by CBS. As a result, it's now been almost 25 years since original episodes Tune last aired regularly in the U.S. (a mid-eighties edition was seen in syndication).

It's far too early to predict how Fremantle's attempt to resurrect Tune will fare, in part because it's not yet clear just what form it will take. While a spokesman for the company confirmed that a rights deal has closed, he had no further details about Fremantle's exact plans. Per sources, the company is still deciding whether to aim the new show at a cable network, a major broadcaster, the syndication market — or some combination of the above. One reason to think Fremantle might get lucky where others didn't, however, is the company's long track record of success in both the music and game formats. Its syndicated revival of classic quizzer Family Feud has done very well in recent years, last month earning its best ratings in seven years. And working with CBS, Fremantle pulled off the delicate transition from the Bob Barker era of The Price is Right while also reviving Let's Make a Deal for the Eye. While we'd be fine with a new Tune, perhaps with some former Idol and X contestants singing songs for contestants to guess, Vulture really wishes Fremantle would hurry up and bring back the best damn game show of the eighties: Press Your Luck. Big Money. No Whammies. Hell, yeah.