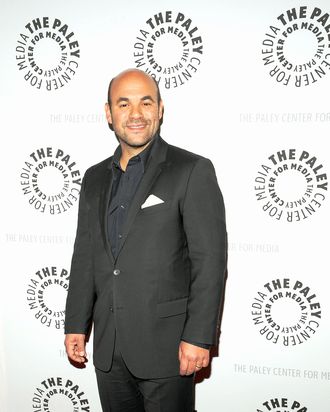 Actor Ian Gomez attends a "Cougar Town" viewing party at the Paley Center For Media on February 11, 2012 in New York City.
Photo: Simon Russell/Getty Images
Fans of Cougar Town (and late vintage Felicity) will soon have an added incentive to check out Fox's new Kiefer Sutherland drama, Touch. Vulture hears Ian Gomez, currently playing Christa Miller's hirsute hubby Andy on ABC's Tuesday comedy, has landed a guest role on an upcoming episode of Touch. He'll play Wade, a tsunami survivor who becomes obsessed with digging up objects from debris and returning them to their owners. The episode is set to air in May, which is right around the time ABC will decide the fate of Cougar Town. Hopefully, Gomez won't have time for too many more guest roles next fall.