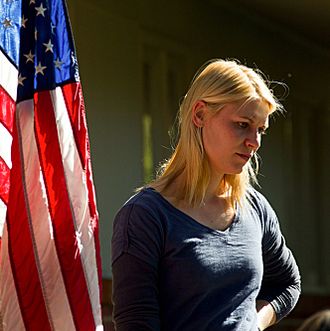 Claire Danes as Carrie Mathison in Homeland (episode 12-season finale).
Photo: Kent Smith/Showtime
Vulture's Drama Derby is nearing a close, and while the final brackets included some truly titanic shows from the past 25 years — among them The Sopranos, The Wire, and Breaking Bad — it was still something of a sausage party. Sure, there were some notable female co-leads in the early stages of the Drama Derby like Dana Scully on The X-Files or Tami Taylor on Friday Night Lights (and though Homeland was too new to make the Derby, Claire Danes is a powerhouse), but when it comes to unambiguous lead characters with an X chromosome, only Buffy the Vampire Slayer and My So-Called Life fit the bill, and both of those shows came out in the mid nineties. So what's going on? Are there shows with female leads we left out, or is there a sudden freeze on female-led series that vie to be amongst the greatest of all time? And what's behind that?