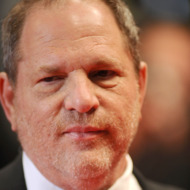 The Weinsteins' documentary Bully, which explores the lives of five teenagers tortured by bullying, remains stuck with an R-rating because of one scene where "one teen hurls harsh profanities at another child." The Motion Picture Association of America, in a nutshell, says rules are rules and they're applied objectively. The R-rating remains despite a screening and panel on Thursday before MPAA chief and former U.S. Senator Christopher Dodd, during which Harvey Weinsten, the film's director, and even one of the bullied teenagers pleaded for a rating of PG-13, which they say would allow more teenagers to see the film. Weinstein has been steadfast in his refusal to edit or delete the controversial scene.
"Our reality is not censored," said Kelby Johnson, a teen who appears in the film, from the audience during the panel. "Since when did curse words become more important than children's lives?"
But Dodd believes that an exception in this case would set a precedent compromising the MPAA's responsibilities.
If Bully does not manage to obtain a PG-13 rating, Weinstein has a bold strategy. According to 24 Frames:
Weinstein said in an interview that if the MPAA didn't lower the film to a PG-13 he would choose to release the movie without a rating, a risky move because, while it means teens could go by themselves, many theater chains shy away from showing unrated films in the first place. (The head of AMC, one of the nation's largest chains, has suggested that he would show it even if it was unrated.)
This all sounds like a game of chicken.