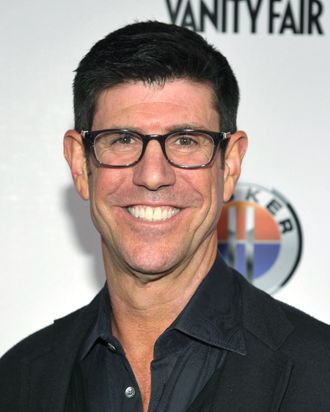 Rich Ross arrives to Vanity Fair & Fisker Automotive Toast Dreamworks Pictures Golden Globes Best Drama Nominations "The Help" And "War Horse" at Cecconi's Restaurant on January 13, 2012 in Los Angeles, California.
Photo: John Shearer/Getty Images
There's a shake-up over at Disney today: Studio head Rich Ross is out, only weeks before the studio releases what is likely to be one of the biggest films of all time, The Avengers. Ross was promoted to the position in 2009 after his success at Disney's cable networks (he's widely credited with the success of the High School Musical franchise), and though the failure of Disney's box-office boondoggle John Carter will likely be associated with his exit, the movie had actually been green-lit by a prior regime. Still to come from Ross's tenure are two big 2013 tentpoles, The Lone Ranger (starring Johnny Depp) and Sam Raimi's Oz: The Great and Powerful.