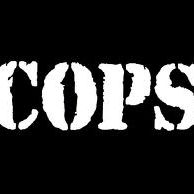 Bad news for fans of those bad boys, bad boys: Vulture hears that Fox is pulling COPS from the prime-time beat for most of the remainder of 2012 and is reducing its episodic commitment to the long-running reality show going forward. In place of the men and women of law enforcement (and all of that pixelated nudity and bleeped-out profanity), Fox Sports is taking over most Saturday nights through early December, bulking up its non-cable prime-time programming with a full slate of college football in the fall, baseball in the summer, and a mix of NASCAR and UFC matches for the rest of the year. All told, Fox Sports will program 28 of 32 Saturdays between April 14 and December 8. That leaves little room for COPS — though Fox insists it's not canceling the Saturday staple, which has been on the network in one form or another since 1989.
A Fox rep tells Vulture the network is simply "cutting back our order," but that the reduction in episodes produced will not be dramatic. (She could not say exactly how many episodes will be produced going forward). What's clear, however, is that Fox won't be airing COPS as anything close to a weekly series for most of the remainder of 2012: Only nine Saturdays this year won't feature Fox Sports programming, and those nine weeks are split in batches of three weeks over three months in July, August, and December. It seems more likely Fox will keep original episodes of COPS on hand for the first quarter of 2013.  (A network rep says no scheduling decisions have been made, other than that the show won't air on a night other than Saturdays).

Fox has been remaking its Saturday night lineup in slow motion over the last few years. First, it cut back on America's Most Wanted, killing the show as a weekly series and instead ordering quarterly specials. (The network rep confirms that the four specials previously ordered will be the last, and that Fox's relationship with AMW is officially over. The series has relocated to Lifetime, where it's doing well). More recently, Fox has preempted COPS many weeks in favor of scripted repeats or, briefly, the J. Lo singing competition Q'Viva (it bombed and was moved to late-night). The COPS cutback is the latest phase of the evolution, and it comes despite the fact that the show does solid ratings for Saturdays and costs next to nothing to produce. Indeed, this week's hour of a COPS original and rerun averaged around 3.2 million viewers — more than virtually everything on NBC's Thursday lineup this week. The show also ranked first among viewers under 35. Unfortunately, the kinds of viewers COPS attracts aren't particularly appealing to advertisers, so Fox doesn't make much coin off of the show. By contrast, Fox Sports should easily be able to reap more profit with high-profile sports programming while potentially increasing Fox's ratings on the night. ABC successfully reinvented its Saturday nights a few years ago by introducing weekly college football games on the evening.
One final note about COPS: Viewers looking for a regular fix will still be able to catch endless repeats on G4, Tru TV and local stations. And while Fox, for now, is saying it's keeping COPS in production, we're going to speculate that the show's producers might soon ask the network to let it talk to cable networks about shifting first run episodes of the show to cable. Whether Fox would approve of such a plan remains to be seen; the network might want to see how sports programming does on the night before divesting itself of a reliable ratings performer for good.