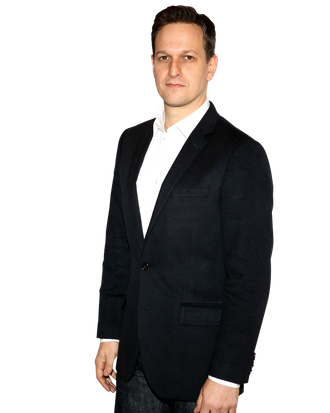 Josh Charles.
Photo: Steve Mack/FilmMagic/Getty Images
It's been a tough season for The Good Wife's Will Gardner (Josh Charles): First Alicia (Julianna Margulies) broke off their long-awaited affair, then he was indicted on judicial bribery charges, and lately he's been relegated to the legal sidelines, suspended from practicing for six months. On the bright side? A new lady-friend in the form of Julianne Nicholson. Vulture talked with Charles about Sunday's season finale, his devotion to the Orioles, and Kirk Cameron.
In the preview of the finale, you're sitting across the conference table from Michael J. Fox and Martha Plimpton, whose characters seem to have teamed up to take down Lockhart Gardner. Does that mean Will is finally getting back to taking cases?
Will's suspension is not quite lifted, but due to the dynamics of this particular case he's able to be a little bit more involved. As far as the actual day-to-day of practicing law again, I think that's going to start up at the beginning of next season.
It's been a quiet couple of episodes for Will, but it looks like his relationship with Callie is starting to take off. Will we see more of them together?
I don't really know what [series creators] Robert and Michelle King have in mind specifically, but I've done two movies with Julianne [Nicholson] and I absolutely adore her. I think she's a great actor and I really like her character. I like the idea of two addictive personalities together. There's potential drama there.
So does this mean it's really over for Will and Alicia? Or will that always be in the air?
I really don't know. I do know that the relationship has shifted into a deeper place, and you see that in the finale. There's a really nice scene between Alicia and Will towards the end of the episode that was one of my favorites to shoot, and you'll see what I mean when you watch it. It's a complicated relationship. There's a lot of love there, so who knows …
For the last two years, you've told us that the cast had a sitdown with the Kings, a sort of state of the union for the show at the end of each season. Did that happen this year? What came out of it?
It actually didn't happen this year. I'm guessing partially because of the dynamics of how hard the shoot was, so I don't have a full sense of where things are going yet. I do know that Will's suspension will be lifted at the start of next year and he'll start practicing again. It will be interesting to see him back in action, doing what he does best and what he loves the most and what he lives for. After what he's gone through, and having lived through the consequences of his actions, I'm interested to see what Will takes from that as he gets back into practicing law.
I know you're a big Orioles fan …
I'm an everything Baltimore fan.
You must be excited that they're tied for first place, though it's early in the season.
It's true, there's nothing to get super excited about yet. I mean, look, the Orioles have been bad for so long now, which is really a shame for all of us fans. But, hey — I've got to believe that it's going to break sooner or later. And I really do believe in Buck Showalter as a manager. I think he's such a smart baseball guy and, you know, a lot of it will come down to the pitching. I think we've got the bats — if the pitching can hold up, we'll see.
So you're in France filming the drama Bird People. Do you speak French?
Um, I speak … a little. Un peu. I play an American, so I have to speak French in a few scenes, but I don't have to be super fluent. I just have to sound good enough to communicate slightly. I saw the Vulture write-up about me being in the film and I couldn't tell if you guys were excited about it or making fun of me.
Oh, definitely excited. You speaking French sounds dreamy.
Oh, okay cool. I'll try not to let you down.
When do you come home?
I'm here until the beginning of June and then I come back and do a role in a Ben Stiller movie, The Secret Life of Walter Mitty.
Where you play Kristen Wiig's ex.
Yeah, I'm just doing a small thing in it, but I'm really excited. I obviously love Ben and think the world of Kristen, so it will be really fun to play with the two of them.  
I just have to say, in the wake of all the Kirk Cameron drama, you had my favorite tweet in response, about how Alan Thicke and Joanna Kerns must feel like they failed as parents. Are you ever hesitant to take to Twitter when these controversies arise? Or is it an easy avenue for reactions?
I'm kind of new to Twitter. I'm about one year in, so I'm a little late to the party. But what I really like is how immediate and visceral it is. I try to think, certainly, before I put something out there, but in that particular instance, that was something I wanted to speak out about. I wanted any people following me that may be in the gay community to know that, you know, that kind of talk is not acceptable to me. That kind of ignorance, I should say. I try to do the Twitter thing as a little bit of a hybrid — sometimes I'll react to something political or that upsets me and I feel strongly about, other times I'll make a dick joke. I don't have a grand master plan, but I try to be thoughtful when I can and also silly. It's part of the fun.