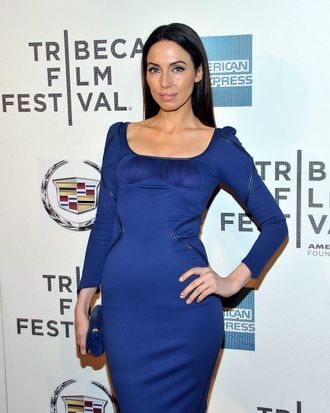 Actress Whitney Cummings attends the "Lola Versus" Premiere during the 2012 Tribeca Film Festival at the Borough of Manhattan Community College on April 24, 2012 in New York City.
Photo: Stephen Lovekin/Getty Images
Whitney Cummings is getting her own talk show on E! called Love You, Mean It With Whitney Cummings. How glib! It's so glib, just like her and her bawdy, bawdy humor. The show will air on Wednesday nights at 10:30 p.m., as a pair with The Soup, the network announced this morning. The show starts airing later this year, which means Whitney Cummings could conceivably have three series on the air (Whitney, 2 Broke Girls, and this), and almost everyone else alive on Earth will have zero.