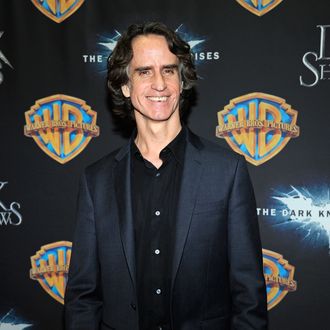 Photo: Ethan Miller/Getty Images
Jay Roach (who directed our beloved John Heilemann's Game Change for HBO and is behind this summer's Will Ferrell–Zach Galifianakis film The Campaign) is in negotiations to direct a presidential movie of a different sort: El Presidente, a Warner Bros. comedy from Parks and Recreation writer Dan Goor. 
One shouldn't normally get excited about development, but this sounds like a very funny project: Basically, it follows an overzealous Secret Service agent whose work-life boundary issues get him reassigned to the inglorious task of guarding America's worst former president, who is a bumbling sleaze. The job suddenly becomes exciting when a threat is made on the ex-president's life and they must go on the run.
The best part? While Vulture hears the studio is going to take another pass at the Goor script, the plan is to offer the part of the banished agent to Tom Cruise and the role of the former president to Robert Downey Jr. So, it's Midnight Run, with Ethan Hunt standing in for De Niro and Downey Jr. for Charles Grodin, with the director of Meet the Parents calling the shots?
We're told that Warners, already in business with Downey Jr. on its Sherlock Holmes movies, is now especially keen on Cruise, having seen his work in New Line Cinema's Rock of Ages.