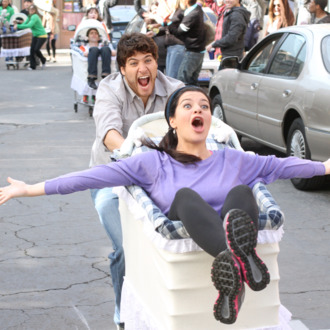 Adam Pally and Casey Wilson.
Photo: Michael Ansell/? 2012 American Broadcasting Companies, Inc. All rights reserved.
The year of Penny is getting an extension. After leaving the critically acclaimed Happy Endings out of its renewal announcements yesterday, ABC announced today that the comedy will return for a 22-episode third season. That's a great trajectory for the show, which was just barely renewed for a second season before blossoming into one of the network's buzziest comedies over the past year. Futures secured for 30 Rock, Community, Parks and Rec, and now Happy Endings? Gotta say it was a good day.