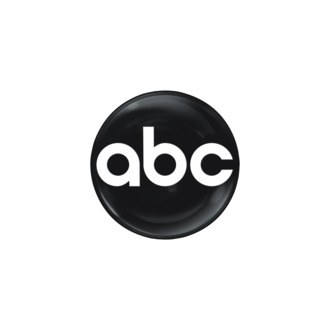 With the major networks unveiling their new fall schedules next week at Upfronts, all this week we're taking hard looks at how they're all faring as they wrap up this season. Yesterday we put perennial last-placer NBC under the microscope and found that it just may eke out a victory over ABC this year. So what happened to ABC? As we'll see today, it found success with a couple of new shows (Once Upon a Time, Suburgatory) but also watched many of its other debuts go, well, Missing.
Where they stand: It's probably going to be close, but there's a real chance the Alphabet network will end the 2011-12 season in fourth place, taking possession of the Nielsen cellar for the first time since 2004. This drop to the bottom is almost certainly the result of NBC having aired the Super Bowl this year; take that out of the equation, and ABC ranks third. Still, this probably isn't the result Disney brass had in mind when they put Paul Lee in charge of the network two years ago this summer. Lee has had a tough go of it this season, watching as Dancing with the Stars has suffered massive viewer erosion, Desperate Housewives failed to rally in its final season and Grey's Anatomy continued its inevitable decline (even as it remains the No. 1 drama among viewers under 50). Lee's decision to order a whopping dozen new shows for this season yielded mixed results: The network's relentless promotion of Pan Am, Charlie's Angels, and The River resulted in three very expensive flops. GCB and Missing weren't promoted quite as much, but both shows are also Nielsen underperfomers. And while Tim Allen's Last Man Standing has done okay numbers on Tuesday*, it was hardly the triumphant return to TV Lee (and perhaps Allen) were praying for. Lee also decided to keep buzz magnet Cougar Town off the air until February in order to try out the awful cross-dressing comedy Work It. The result was tons of bad press for the latter show, and diminished ratings for the former series, which ABC has seemed determined to kill.
But playing the field did allow Lee to claim some important victories. Sunday's Once Upon a Time may have been dismissed by critics, but it's arguably the season's biggest breakout hit: Not only is it the No. 1 new drama of the season with viewers under 50, but it achieved that status without the benefit of a big lead-in (unlike, say, CBS's Person of Interest or Fox's New Girl). ABC can also be rightly proud of Suburgatory, which has fit right into the ABC Wednesday lineup. Then there's Revenge: It's a hit … that's not really and truly a hit. Yes, it gets magazine covers and does better ratings at 10 p.m. than most anything ABC has tried in the slot in years. But in recent weeks, it's barely done better than rival shows on CBS and NBC. It'll be back next year, but ABC needs to invest heavily in bringing new viewers to the show. Likewise, the Alphabet can be happy about the dependable ratings for both Happy Endings and Don't Trust the B— in Apt. 23 behind Modern Family, as well as Scandal behind Grey's. All three shows are solid performers that have found core followings. But unlike, say, CBS's 2 Broke Girls, they've yet to show any sign of being able to survive away from their protected time slots.
Their likely Upfronts sales pitch: We've got the young, growing shows everyone's talking about. Our Wednesday comedy block is the new Thursday, with double-digit Nielsen gains over last season. Among rich folks under 50, we're actually a strong No. 2, right behind Fox. We're fun for the whole family, with plenty of shows parents and kids watch together (Once Upon a Time, The Middle).
Buzz shows: While ABC is in desperate need of new procedural dramas, the early word has been all about soaps. The Hollywood trades have already anointed music-themed sudser Nashville a go, while the straight-to-series Mistresses is supposedly being sped up for launch in-season, rather than summer 2013. We're still hearing good things about Shawn Ryan's nuke sub thriller The Last Resort, and can't believe ABC wouldn't take a bet on Ryan (and a show with male appeal). ABC also has a comedy pilot with Judy Greer and will make us very happy if it turns that into a TV series starring Judy Greer.
Biggest scheduling question mark: Does ABC move either of its successful new dramas, Once Upon a Time or Revenge, to new slots? We've long thought Revenge is the perfect show to replace Desperate Housewives Sundays at 9 p.m, particularly since Once would supply a strong lead-in and could turn Revenge into an even bigger hit. The counter-argument: Why would ABC move a show that's finally fixed the network's long-time 10 p.m. Wednesday problem? As for Once, ABC could try to transfer its Sunday popularity to a much more financially lucrative Thursday timeslot. But that would leave the network with three hours to fill on Sundays. Shifting Once to 9 p.m. Sundays wouldn't be as radical a play, but would kiddie numbers decline dramatically?
Potential surprise: We wonder if ABC might not consider a tweak to the current Monday-Tuesday broadcast pattern for Dancing with the Stars. The show has taken a beating from the performance episodes of The Voice. If the two-hour edition of DWTS shifted to Tuesdays, and the results show aired on Thursdays, ABC might see a ratings jump for DWTS and find an instant solution to its 8 p.m. Thursday woes.
Bottom line: By all rights, ABC should be doing much better than its overall Nielsen numbers would suggest. It's got the No. 1 scripted show on all of TV, plus the top drama among viewers under 50 … and yet it may finish the season in fourth? A lot of the network's woes can be traced back to parent company Disney's decision to shift Monday Night Football to ESPN. At a time when broadcasters were looking to shrink their commitments to scripted fare, the move forced ABC to suddenly come up with three more hours of programming every week, while also denying the network a reliable source of strong ratings and a promotional platform for male-skewing shows. ABC has tried to fight back by regularly trying out more new shows each season than any other network, but while that's yielded some success stories (Modern Family comes to mind), it's also turned ABC into an almost brandless machine that keeps throwing out new shows every month. Yes, contrary to what the Nielsen numbers suggest, ABC is in much stronger shape than NBC, with newer, younger hits and a much deeper (if rapidly aging) bench. Lee's challenge now is to try to form a coherent identity for his network.
*This post has been corrected to show that Last Man Standing airs on Tuesdays, not Wednesdays.