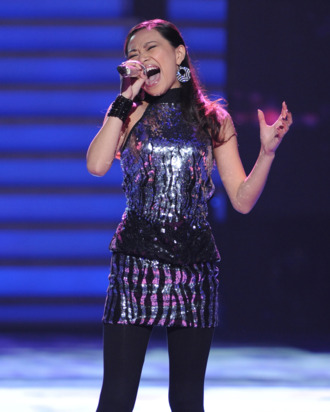 AMERICAN IDOL: Jessica Sanchez performs in front of the Judges on AMERICAN IDOL airing Wednesday, Feb. 29 (8:00-10:00 PM ET/PT) on FOX.
Photo: Michael Becker/FOX
"Hopefully she really reaches the top." That's Philippine President Benigno Aquino III rooting for 16-year-old American Idol finalist (and part Filipina herself) Jessica Sanchez. So Obama has time to eat hoagies with Congressional leaders, but he can't be bothered to weigh in on the most important election of our time?