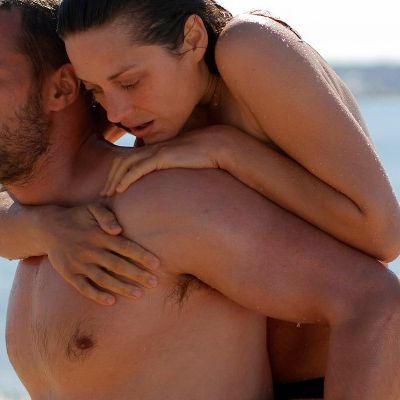 The Cannes Film Festival started five days ago, and the prevailing consensus is … there is no prevailing consensus, at least when it comes to what may take the fest's ultimate prize, the Palme d'Or. Last year around this time, eventual winner The Tree of Life screened, and there are certainly some heavy hitters with major movie stars debuting in the days to come, including David Cronenberg's Cosmopolis (starring Robert Pattinson), On the Road (featuring Pattinson's real-life leading lady Kristen Stewart), the Brad Pitt vehicle Killing Them Softly, and Matthew McConaughey in both Mud and The Paperboy. But what are people saying about the films that have already screened? Vulture's here to fill you in.
Rust and Bone
Last time director Jacques Audiard was at Cannes, he took home the Grand Prix for directing A Prophet. This time, the good reviews for Rust and Bone are a little more reserved (we loved it, others have simply liked it), but the movie is still earning major buzz for Marion Cotillard's totally unvarnished performance as a paraplegic who falls for a handsome brute. Certainly, if Cannes decides to add a special award for "Best Orca-Assisted Dance to Katy Perry," Cotillard would have this one sewn up.
Lawless
Everyone crammed into the Grand Lumiere yesterday to see this bootlegger period piece starring Shia LaBeouf and Tom Hardy, and with good reason: It was directed by John Hillcoat, who's made intriguing movies like The Proposition and The Road. This one, though, is considerably less arty and more mainstream; it could be a solid box office success for the Weinsteins, but it's not going to factor into the Palme race, even though it did end up in competition somehow.
The Sapphires
"Have you seen The Sapphires?" Harvey Weinstein asked a reporter last night, according to the Los Angeles Times. "The Artist just happened again." Well, we'll see: This Australian movie about Aussie girls who sing for U.S. troops, starring Chris O'Dowd, got a big reception at its premiere last night, though it's more crowd-pleasing than critic-appeasing.
Amour
Michael Haneke is so often accused of being a sadist that audiences may have been surprised today by the compassion in his finely wrought Amour, which details the deterioration of an elderly woman who's cared for by her loyal husband. (Of course, there's no need for additional cruelty when the ravages of old age are enough.) The performances by Jean-Louis Trintingant and Emmanuelle Riva are great and while it's not exactly a tearjerker, Amour sticks in the ribs; this could be a Palme contender.
Moonrise Kingdom
Wes Anderson's latest opened the fest and it got generally good reviews, though some of the director's detractors have continued to experience diminishing returns since The Life Aquatic. Still, those who adore this tale of young love are passionate and vocal. Battleship, eat your heart out.
The Hunt
Director Thomas Vinterberg hasn't had a real success since The Celebration, but initially, word was good on this witch-hunt drama, where a whole town turns on star Mads Mikkelsen after a child wrongfully accuses him of a sexual advance. But today, the buzz turned, too: Jeff Wells and several other critics have delivered decisive pans, calling The Hunt a fraud.
Antiviral
David Cronenberg's Cosmopolis screens at the very end of the fest, but Cronenberg's son Brandon has already made his mark with directorial debut Antiviral … and yes, it incorporates some of Dad's signature body-horror tropes. It's got a high-concept hook: In the celeb-obsessed, not-too-distant future, stars will make available their herpes infections and flu bugs so their fans can experience icky communion. Might Kim Kardashian consent to merchandising her own DNA to make a cellular steak that her followers can eat for dinner? It's gross, and the junior Cronenberg has chops, though he extends his story a bit too long (a common fest complaint).