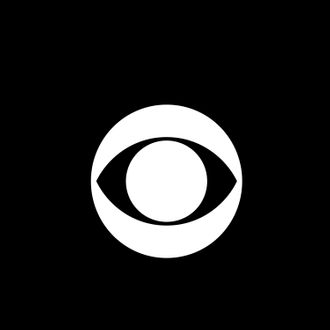 In case you're just joining us, next week begins the annual TV ritual in which networks trot out their new shows and try to convince advertisers that all of America is about to fall in love with [insert title here]. Figuring you can't know where you're going unless you know where you've been, Vulture has been busy this week catching you up on where all the Big Four players stand. We began with the recovering NBC, moved on to shaky ABC, eyeballed demo champ Fox and, now, find ourselves finishing up with CBS. Historically this is where we would make some crack at how the Eye is for "old folks," but it's become hard to do that when CBS has five of the ten most watched shows among viewers under 50. It's wrapping up another winning Nielsen campaign, thanks to a mix of new hits and continued strong performances from longtime success stories. Can it keep it up? We'll give you one guess.
Where they stand: The Eye network has three kinds of seasons: good, really good, and great. They're currently coming off of a really good season. CBS will once again be No. 1 in overall viewership and will finish a competitive second to Fox among those under 50. It launched the biggest comedy hit of the season with 2 Broke Girls and, on the drama side, has seen Person of Interest evolve into a solid player on Thursdays. Almost as important is how well its veteran shows are doing. Two and a Half Men didn't collapse without Charlie Sheen and remains a strong anchor going into its tenth season. NCIS is the most-watched scripted show in TV, while even the ancient CSI seems to have found its third wind. And The Big Bang Theory is bigger than ever, thanks to repeats on TBS and local stations feeding new fans back to the mothership. Not everything is working at CBS, of course. Other than Person, it was a lackluster drama season at the network: Unforgettable didn't find much acceptance behind NCIS: LA, while A Gifted Man and NYC 22 were duds. And while Survivor and The Amazing Race remain rock solid, CBS is the only network without a big, noisy (and cost-effective) unscripted talent competition series. We also have to deduct points for CBS airing a show as insipid as Rob in 2012 (even if it actually did okay in the ratings and might return).
Their likely Upfront sales pitch: We're No. 1. And then they'll say it again. And again, and again, and again.
Buzz shows: CBS is notoriously secretive about its pickups, leading to lots of often incorrect speculation about its possible choices (like last year's numerous reports that Minnie Driver's crime drama was a "lock" for the schedule). That warning aside, there's been lots of pre-Upfront attention paid to Ralph Lamb, a Justified-like modern Western set in Las Vegas, as well as a new take on the Sherlock Holmes character. We've also been gabbing about the Conan O'Brien–produced Super Fun Night, starring Rebel Wilson, since the show was in the script phase; buzz remains high, per Hollywood trades. We'd also be surprised if CBS didn't give Martin Lawrence a shot on its schedule.
Biggest scheduling question mark: Which existing hit will CBS move to Thursdays to anchor a new four-comedy block, assuming said block moves forward? Industry consensus is that the Eye will finally roll the dice on a long-rumored comedy expansion on the night. We tend to agree, though some insiders note that with Men and HIMYM both potentially headed into their final seasons next fall, the network could be vulnerable in 2013 if the expansion doesn't go well. This is a valid point, but there's plenty to be gained if CBS can shift its comedy force to Thursdays; the show best suited for an anchor role, in our eyes at least, is 2 Broke Girls, which has demonstrated several times that it is not simply a time-period hit.
Potential surprise: CBS might try to shake up Sundays, taking advantage of the departure of Desperate Housewives, by moving The Good Wife to yet another new time slot, or possibly delaying the show's return to January so its episodes can run uninterrupted.
Bottom line: CBS is the best-run network on TV, secure in its identity and adept at making just enough changes to keep its schedule from growing stale. With the Super Bowl on its schedule next winter, it's even more likely to remain at No. 1. That said: We remain hopeful that CBS will try to get at least a little more adventurous with its series pickups, adding more buzz shows like The Good Wife to balance out the unadventurous (yet so far winning) fare it generally dishes out.