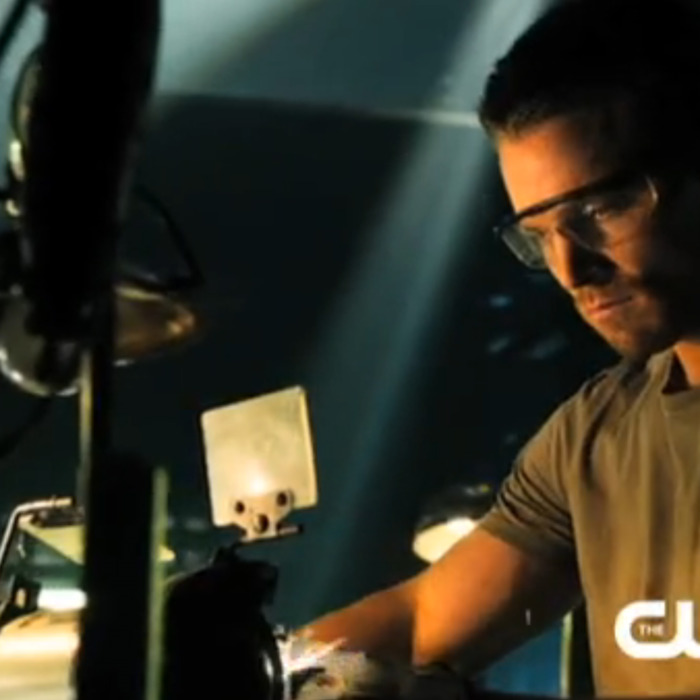 The CW showed clips from its three new dramas this morning. Alas, there's no footage yet for the midseason Sex and the City prequel The Carrie Diaries, or the pop-culture thriller Cult (about fictional superfans of a scary show), but maybe the exercise inspiration from Arrow will tide you over.
Emily Owens, M.D.
Mamie Gummer stars in her own gentler Grey's Anatomy.
Arrow
R.I.P., Smallville. Arrow hopes to continue the CW superhero tradition.
Beauty and the Beast
Kristin Kreuk stars as the beauty, Jay Ryan stars as the beast, and The X-Files apparently stars as the inspiration.