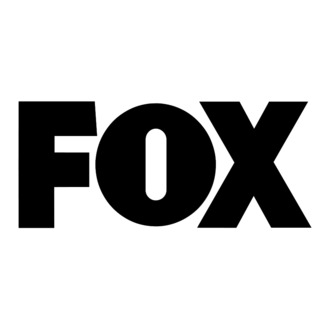 Upfront week is rapidly approaching, with NBC set to announce its new fall schedule and shows to reporters Sunday. Before the hype and hoopla kicks into overdrive, Vulture is spending this week giving the Big Four a once-over, examining what's working, what's not, and what's next. We've already looked at the slowly turning NBC and the suddenly struggling ABC. Now it's time to focus on Fox, the always adorkable network that this year scored a comedy success with New Girl but also saw its longtime fail-safe American Idol fall back to earth and a slew of big drama bets fail. Weeks after marking its 25th anniversary, is Fox facing a quarter-life crisis?
Where they stand: As far as Nielsen is concerned, Fox remains rock solid. The network later this month will wrap up its eighth consecutive season as No. 1 in the key demographic of adults under 50. New Girl was the break-out comedy hit of the fall, and while ratings have cooled, the show still does very well with folks under 35, and remains a critical fave and buzz magnet. Glee is still a strong comedy presence on Tuesdays and helped launch Girl, but after three years, it's also clear the show is no longer a phenom. And while the numbers continue to decline, Fox's Sunday animated comedies are still a comedy force (and Bob's Burgers is proving to be a suitable companion to The Simpsons). The debut of The X Factor, meanwhile, produced bittersweet results: Simon Cowell's music competition was nowhere near the game-changing success he (and most industry insiders) had expected, but it also provided Fox with dozens of hours of solidly rated programming during the network's usually fallow fall quarter. 
Unfortunately, it's also pretty clear by now that X, in combination with NBC's moderate success The Voice, has resulted in some music-competition fatigue among viewers, with the biggest victim being Idol. The once invincible show was made mortal this year, its Nielsen numbers falling around 25 percent. Yes, the fact that some of those viewers are now probably watching X instead suggests Fox has simply shifted some of the Idol audience to the fall. And yes, Idol will end up bigger than The Voice, despite some winter hyperventilating by the media about the latter's power. But not having a Nielsen juggernaut as strong as Idol is never a good thing. Likewise, Fox can't be happy that big drama gamble Terra Nova proved a dud, the carefully planned Bones spinoff The Finder failed to discover a big audience, or that J.J. Abrams's Alcatraz was far from Rock solid (you're welcome, pun lovers of all ages!). What's more, House — quite possibly the most important and successful Fox drama hit ever — comes to an end later this month. Fox execs might want to ask the good doctor for an oxy script before he checks out.
Their likely Upfront sales pitch: Even with Idol down, we remained a strong No. 1. Our schedule is now sturdy year-round, from fall through spring. We're in the game with live-action comedy thanks to New Girl, and our comedy development this spring is brimming with goodness. We're still the youngest-skewing network of the Big Four, and our shows dominate the social media space.
Buzz shows: If Mindy Kaling's comedy doesn't get green-lit, small screen prognosticators everywhere will be red-faced (and Vulture will declare a day of mourning). We've long heard good things about the Steve Levitan–produced Rebounding. The Hollywood trades suggest the annoyingly titled Ned Fox Is My Manny is "hot," but we're hoping How I Met Your Mother creators Carter Bays and Craig Thomas snag a green light for their heartwarming Goodwin Games. Kevin Bacon's serial-killer drama from producer Kevin Williamson would have to be really bad not to get ordered, given the auspices in front of and behind the camera.
Biggest scheduling question mark: Does Fox create a four-comedy schedule on Tuesdays, or does it launch a pair of comedies on another night, such as Mondays or Thursdays? The success of New Girl has led to plenty of buzz that Fox wants to go with four half-hours on Tuesdays and relocate Glee to another night of the week. We've assumed the key to the latter strategy is shifting Raising Hope to 8 p.m. Tuesdays, but a test of just such a scenario earlier this year showed Hope doing not-so-great numbers. One alternative would be to keep Glee and New Girl right where they are, put Kaling's show behind Zooey Deschanel's, and pair Raising Hope with a family comedy on either Mondays or Thursdays.
Potential surprise: We've speculated before that Glee might not even be on the fall schedule and that Fox could decide to hold it for January so it can run sans interruption. This would give Ryan Murphy time to focus on both (a) rebooting Glee post-graduation and (b) his two other shows, American Horror Story and The New Normal. There's also a scenario where Glee gets a boost by moving behind American Idol or, if it is back in the fall, X-Factor.
Bottom line: Nobody can accuse Fox of coasting during the strongest years of Idol: It still took chances, tried new shows, and even gave some shows far too many chances to find their audiences (go sit in the corner, Breaking In). But the combination of the Idol decline, reduced ratings for Glee, and the House exit has to have gotten the attention of Fox programmers. They need to find new hits and support them, and quickly. Strong, quirky, but accessible comedies — the kind of show we're hoping Kaling's will be — could be the key to ensuring Fox continues its winning ways. If not, Fox could easily find itself in the bottom three this time next year.