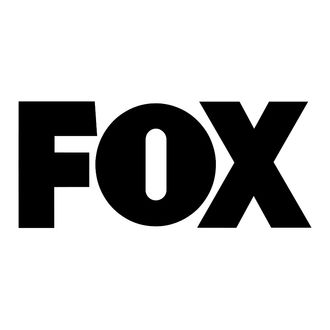 Back when he ran FX and NBC, Kevin Reilly, now in charge of Fox's entertainment division, developed a rep for being something of a gambler, making big bets on the kinds of shows that more lily-livered suits would reject on sight: The Shield, Nip/Tuck, The Office, My Name Is Earl, Friday Night Lights. That gutsiness has continued at Fox, where Reilly pushed past internal naysayers to green-light Glee and a half-hour comedy starring indie darling Zooey Deschanel. Of course, wagers don't always pay off: Reilly is also responsible for Terra Nova, Lone Star, and a second season of Breaking In.
And it's the ghost of those latter failures that haunts Fox's prime-time lineup this fall: Having now spent eight years as the No. 1 network among viewers under 50, there is no logical reason for Reilly's Fox to take many big bets with the schedule. While every other network (including possibly CBS) is poised to either unveil a slew of new shows, make a radical scheduling play, or both, Fox has opted to play a pat hand. This is smart, this is reasonable, but this is also not without a downside.
Before getting into the risks of not being risky, let's quickly break down the minor tweaks Fox is actually making this fall. The headline play was the decision to shift Glee to Thursday nights, a move that will change viewing patterns for some teen girls but otherwise is not nearly as sexy as it might have been even a year ago. Back when Glee was white hot (in 2010), shifting the show to Thursdays would've been seen as Fox drawing a (chorus) line in the sand against the more established powers (Grey's Anatomy, The Office). Now Glee is simply a solid hit, and its scheduling behind The X Factor probably has much to do with Fox hoping to use Simon Cowell's singing competition to boost Glee as it does the network looking to make gains on Thursdays. That said, depending on what else actually ends up on Thursdays at nine, Fox figures to improve its ratings in the time slot by either a little (if CBS shifts Big Bang Theory to nine) or a lot (if ABC and CBS don't make any changes to the hour). In any case, the combination of X and Glee means Fox will pretty much own the night among viewers under 35, and gives it a pretty good chance of winning the night among the coveted 18 to 49s.
The shift of Glee is being made, Reilly says, to allow Fox to launch a four-show, live-action comedy block on Tuesdays, something that's been a goal of the network for years (man cannot live on animated shows alone). "Even in the age of DVRs, there's flow with comedies," Reilly told reporters Monday. Putting The Mindy Project with New Girl has been the obvious play since the moment Fox picked up the Mindy Kaling brainchild orphaned by NBC. If New Girl can pick up some more fans thanks to summer repeats and strong buzz from what was an amazingly strong final run of episodes this spring, and Mindy lives up to buzz, Fox should improve enough in the full 9 p.m. hour to make up for what could be a rockier road at eight. We love Raising Hope, but America has been a bit slow to catch on, and odds are, Fox will be down versus what Glee had averaged.
Fox's other schedule shifts are shifts in name only. On Mondays, Bones stays put at eight, while viewers used to watching doctors save people on House can now watch The Mob Doctor save people (and mobsters!). On Fridays, Fox will continue to let Fringe fans record the show for later viewing, while allowing Kiefer Sutherland and Tim Kring to avoid the embarrassment of cancellation after a half-season by airing what will be the second, and very likely final, season of Touch. Fox probably won't improve its ratings on the night, but it will make more money, since a scripted show such as Touch will fetch more ad dollars than higher-rated unscripted shows (Hell's Kitchen MasterNightmares).
Reilly's boss at Fox, entertainment division chairman Peter Rice, went out of his way Monday to note that all of the above boringness is actually a sign of just how Fox strong is. "A lot of our success has to do with our consistency," he said during a conference call with reporters. Likewise, because Fox is only launching three new shows in the fall, marketing chief Joe Earley says he'll be able to focus his firepower on hyping existing Fox players, including New Girl, Glee 2.0: The College Years, and the Spears-sational X Factor, all of which are in need of extra attention. And if history is a guide, this combination of safe scheduling and intense focus on returning shows will keep Fox atop the Nielsen ratings for at least one more season (see also: CBS, which created this winning template years ago and has dominated overall viewership for a decade).
But there is a downside to being boring, as we mentioned at the top of this story. While swinging for the fences (to use the sort of baseball metaphor Reilly is fond of) can result in strike-outs such as Lone Star or Terra Nova, it also increases the odds of getting the home runs on which any successful network is built. This season, however, Fox is barely stepping up to the plate. (Even its titles are conventional: four of its five new shows, including midseason replacements, have names that begin with the word the.) It's become so reliant on three hours of music competition on Wednesday and Thursdays, it's given itself very little ground into which to plant the seeds of new hits. And as strong as Fox seems today, it's not hard to see how this could change quickly: What if the Glee reboot doesn't work? What if viewers decide not to give X Factor a second chance, and some of last year's loyalists are turned off by the Britney-and-Demi of it all? What if the aging Bones ends its run this year and Mob Doctor ends up being a perfect show for CBS, but not Fox?
If all three new shows are hits, this won't matter (and for what it's worth, Reilly and other Fox insiders are sounding even more confident than usual that their new development turned out well). And Fox does have some very cool-sounding, somewhat riskier midseason shows on its bench: Kevin Williamson doing the cult thing with The Following could be creepy fun, and How I Met Your Mother's creators are behind another format-twisting comedy with The Goodwin Games. But during his chat with reporters Monday, Reilly sounded proud, even borderline cocky, about the fact that he's unlikely to order more midseason shows: "You don't have to have three more backups when you feel really good [about development]," he said. Maybe Reilly the gambler hasn't disappeared completely after all.