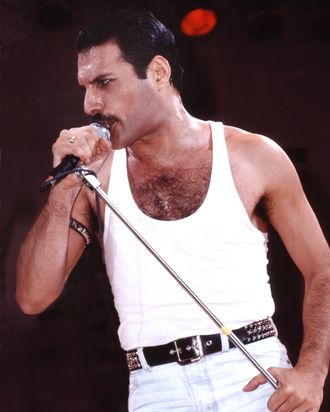 Freddie Mercury of Queen performs on stage at Live Aid at Wembley Stadium on 13th July 1985 in London.
Photo: Phil Dent/Redferns/Getty Images
The Ghost Performer Train rolls on: Brian May tells the BBC that an "optical illusion" version of Freddie Mercury will perform onstage during a special performance of the London musical We Will Rock You. May was careful to state that it's not technically a hologram, but we're guessing the takeaway is the same. So condolences to Adam Lambert, who will probably never get that Queen gig now.