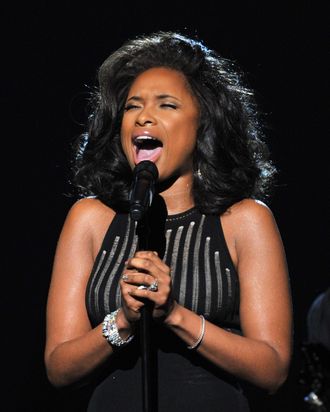 Photo: Kevin Winter/2012 Getty Images
A Chicago court yesterday found William Balfour — Jennifer Hudson's "jilted former brother-in-law," as the New York Daily News described him — guilty of killing three members of her family.
She furiously shook her head and bit her lip as a jury delivered justice to William Balfour for the brutal 2008 killings of Hudson's mother, brother and 7-year-old nephew.

Hudson then bravely looked at her sister Julia, whose son was killed, and smiled — before she buried her head on her fiancé's shoulder and sobbed.
Several jury members have since told the AP that Hudson's stardom had no bearing on the final verdict.