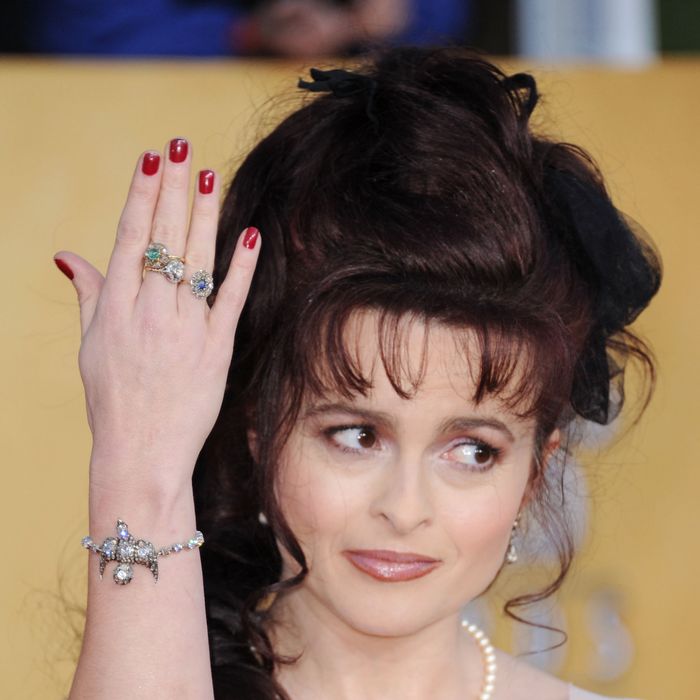 Actress Helena Bonham Carter arrives at the 17th Annual Screen Actors Guild Awards held at The Shrine Auditorium on January 30, 2011 in Los Angeles, California.
Photo: Jeff Kravitz/WireImage
Helena Bonham Carter's outfits probably make your mom crazy. The pallor, the crushed velvet, the sepulchral bouffants — it's all so disturbed-wealthy-teenager circa 1990. She's stunning, to be sure, but she's basically Beetlejuice's Lydia frozen in amber for all dark eternity. Perhaps that's why her husband and constant collaborator Tim Burton finds her so alluring — that, or the fact that she's basically Johnny Depp put through a chromosomal refractor. (Oh, like you've never thought it.) Her red-carpet looks rarely disappoint, and we're sure they'll be just as epic for her new movie Dark Shadows, out on May11.  Just watch out for that deadly side-eye.