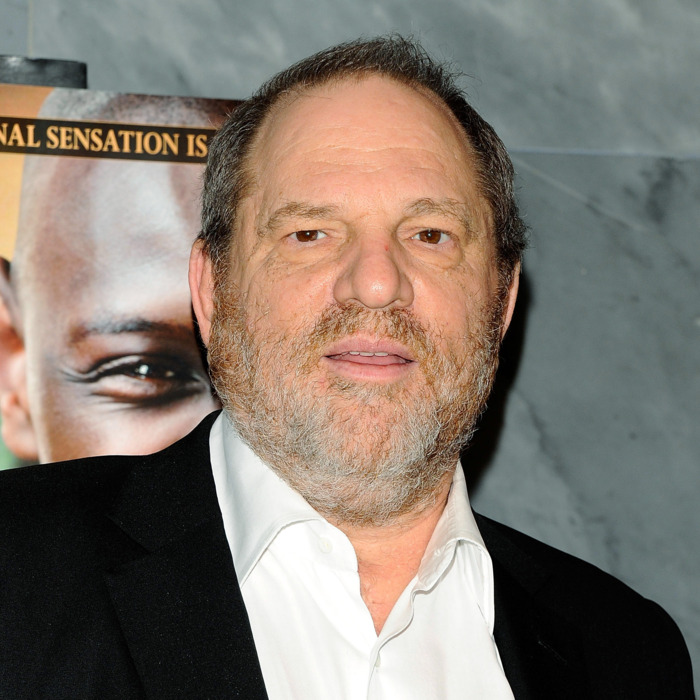 Photo: Andrew H. Walker/Getty Images
In July, we'll get a new Spider-Man origin story, while this weekend will bring the Avengers team's. But on Monday night, an audience at the French Consulate in New York got another kind of origin story: how Harvey Weinstein became the Superbully of the Movie Biz.
The story came right from the mogul's mouth. In March, French President Nicolas Sarkozy awarded him the Legion of Honor for his commercial success with French film, and the consulate was re-celebrating that event while he was plugging another French movie: The Untouchables.* And, coincidentally, right as Weinstein was still hyping his company's documentary, Bully.
The famously my-way-or-locked-out-of-the-edit-bay Miramax/Weinstein Company mogul told the audience in his acceptance speech (after explaining his lifelong love of French movies, starting with a dirty-minded teenage misunderstanding about what the 400 Blows might have been about) that he learned to crush his underlings with an iron fist from the French movie producer Robert Hakim. When Weinstein was just starting out, he was going to Paris six or seven times a year, and he'd always pay Hakim a visit so he could get yelled at about French cinema. One story from those shouting sessions stood out in particular. Hakim was having trouble with Alain Delon on the set of Plein Soleil (Purple Moon), which Weinstein would later remake as The Talented Mr. Ripley. Delon didn't like his leading co-star, Maurice Ronet, and stormed off the film. "And Robert Hakim told me a great thing," Weinstein explained. "You have to act crazier than the actor."
According to Weinstein, Hakim stood up to Delon, telling him, "I don't care, I'll flush this movie down. I'll make another movie. But you, walking off a movie, will never be able to be insured again." Delon thought Hakim would cave, but non! Hakim held out, and when Delon tried to make another movie in France, he wasn't able to get insured, as Hakim had predicted. "And as a result," recounted Weinstein, "Alain Delon came back to Plein Soleil, which is a movie by Rene Clement, and it's one of the great, great films. But listening to Robert Hakim's side of the story was an incredible education."
Just think, without the charming Gallic influence of Robert Hakim, Harvey Weinstein might never have learned to put reporters in headlocks or curse so imaginatively. 
*This post has been corrected to show that Weinstein was presented with the Legion of Honor in March in France, not at the French Consulate in New York.