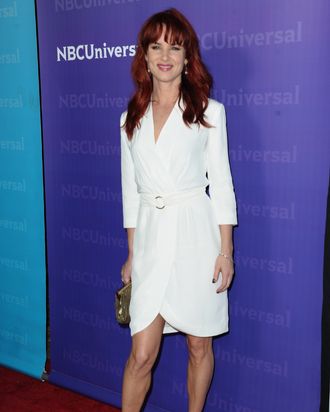 Actress Juliette Lewis arrives to the NBC Universal 2012 Winter TCA Tour All-Star Party on January 6, 2012 in Pasadena, California.
Photo: Alberto E. Rodriguez/Getty Images
Juliette Lewis, fresh off the nonstarter that was The Firm, has signed on to star in a remake of Nights of Cabiria. (This is different from the planned Lee Daniels version that was swirling around in 2010.) The Days of Mary transplants the Fellini classic about a charismatic prostitute from Rome to Reno, Nevada. What's the opposite of potayto, potahto?