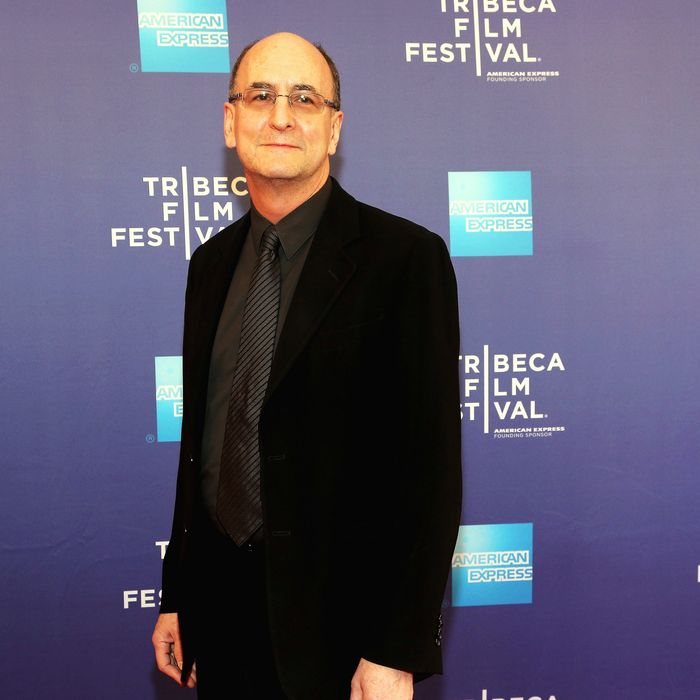 The Met's general manager, Peter Gelb.
Photo: Astrid Stawiarz/Getty Images
The close of the Metropolitan Opera season has given general manager Peter Gelb plenty of opportunity to mull the fate of oversensitive potentates. In Wagner's Ring cycle, the god Wotan acts with intemperate stupidity, and four operas later, the world he has built collapses in flames. Critics reacted with jeers and disappointment to the Met's $16 million staging, directed by Robert Lepage. The New Yorker's Alex Ross memorably called it "the most witless and wasteful production in modern operatic history."
Gelb, the son of former New York Times managing editor Arthur Gelb and a former publicist himself, knows a thing or two about the free expression of critical thought, and he doesn't like it. There was nothing he could do about Ross's words, but when outlets over which he had some leverage began repeating them, Gelb, like Wotan, lashed out. Earlier this month, he called Laura Walker, the president of WQXR, to complain about a critical but hardly outrageous post by the station's freelance blogger, Olivia Giovetti. Instead of defending her writer, Walker deleted the item. Then he objected to an essay in Opera News, a monthly with indirect but delicate ties to the Met. The writer, Brian Kellow, also used Ross's "witless" quote, and added (accurately): "The public is becoming more dispirited each season by the pretentious and woefully misguided, misdirected productions foisted on them. I know this because I sit in the audience … " Gelb snarled, and so, after decades of de facto critical independence, the magazine decided to stop reviewing operas at the world's most prominent company. Opera fans, who can come to blows over the quality of a tenor's high C, were unanimous in their indignation, and hours later, Opera News reversed itself. The announcement came not from the magazine but from the press office of the Met — hardly a reassuring statement of critical independence.
Gelb is perfectly within his rights to defend himself against jabs by spinning hard and fast. He once invited me to his office to try and persuade me that I was being unfair in my reviews. On that occasion, he was willing to concede problems with certain productions. But now he has hunkered down. Instead of batting away a bad review or hostile comment as one person's opinion, he has taken to bullying the very people who care most about the art form he is ostensibly there to advance.
Gelb's clumsy attempt to tie down the media suggests he's entered a period of dictatorial decadence. This bodes very ill for the Met, if only because an executive so intolerant of criticism is unlikely to allow internal dissent. Giovetti, the WQXR blogger, remarked in her de-posted post that the Met "bears the mothball-like scent of an oligarchy." If only. The term implies at least a small chorus of voices at the top, but Gelb has positioned himself as the sole and final authority on the company's finances, productions, casting, and repertoire. With James Levine an absent music director and Fabio Luisi waiting meekly for the post to become his, Gelb has only his own judgment to fall back on and nobody to tell him when it's flawed.
Opera fans have strong opinions, which they often express in incendiary terms. It's an art of exaggeration, and it provokes rhetorical extremes. Part of the pleasure of going is for the noisy arguments that ensue. By trying vainly to silence some of that healthy rowdiness, Gelb risks cultivating an attitude far more dangerous than animosity: indifference. Opera thrives on strife and passion, but it cannot survive on silence. Gelb's not just killing stories — he's setting fire to the Met.