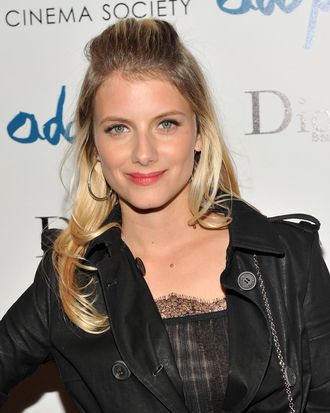 Writer/director/actress Melanie Laurent attends the Cinema Society & Dior Beauty screening of "The Adopted" at the Tribeca Grand Hotel on March 28, 2012 in New York City.
Photo: Stephen Lovekin/Getty Images
Mélanie Laurent, Isabella Rossellini, and A Dangerous Method's Sarah Gadon have joined the cast of Jake Gyllenhaal's psychological thriller An Enemy, Deadline reports. International! Gyllenhaal stars as a history teacher living with his girlfriend who stumbles upon an identical man who lives with his pregnant wife. Things go awry.