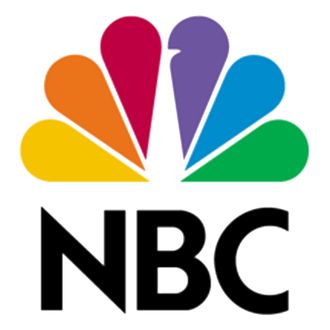 Advertisers Assemble! Monday marks the beginning of Upfronts, the hype-filled holy week of broadcast TV in which networks begin their annual courtship of Madison Avenue (and the rest of us) by unveiling their new shows and schedules for next fall, and a host of new excuses for why things didn't go quite as expected over the past year. As always, Vulture will be all over the Upfronts next week, giving our take on the networks' scheduling moves, reporting from the events, presenting all the clips from the new shows, having TV critic Matt Zoller Seitz deliver his initial opinions, and much more. To prepare for this industry-consuming event, this week Vulture will be delivering its annual pregame scouting report for each of the Big Four networks. (Love ya, CW, but like last year, we're skipping you because your ratings are lower than multiple cable nets, and trying to predict just how you'll schedule an expected flood of new dramas is a recipe for … being completely wrong.) Each report will include a look at how individual networks performed during the 2011–12 season, which potential shows are already getting hyped, and how the nets will try to shape their respective narratives for advertisers and the media. We begin with NBC, the longtime cellar dweller which this May finds itself just a tad better off than it was a year ago.
Where they stand: For a change, let's start with what worked at NBC this season. The network masterfully relaunched The Voice after the Super Bowl, and it paid off handsomely: The show's early episodes were ratings giants, boosted the Peacock's overall average, turned up the heat on American Idol and gave new drama Smash a great promotional platform. NBC is now a player on Mondays and Tuesdays, and that's no small feat for a network used to losing every night of the week (save for Sundays during NFL season). Also, Smash did respectable ratings; while many people now seem to be watching it just to bash it on Twitter, they are nevertheless watching (and talking about) an NBC show. This is good. So good, in fact, that NBC stands a fighting chance of ending the season in third place for the first time since 2004, with ABC inheriting the Nielsen basement.
The Peacock's broadcast of the Super Bowl is the main reason for this majestic leap into second-to-last place, but networks have always counted the Big Game in their average, so it counts. ABC is actually a much stronger network overall than NBC, but no matter: Psychologically, it would be a big win. Unfortunately, NBC chief Bob Greenblatt still oversees a network in a world of hurt. Yes, Smash did okay thanks to its big lead-in, while Grimm had a faint pulse on Fridays, and Up All Night and Whitney managed enough of a spark that one or both might return for a second season. But the network's Thursday comedies are all in decline, The Biggest Loser continues to shed viewers, and many, many new shows failed (Prime Suspect, Awake, Are You There Chelsea?, The Playboy Club, Bent, Best Friends Forever, Rock Center).
Their likely Upfronts sales pitch: We're No. 3, and we're starting to turn the corner. The Voice has the biggest buzz of the singing competitions. We've invested in new shows like never before, and the result is a bumper crop of promising newcomers. We're going to double down on comedy, refreshing our Thursday lineup while expanding on at least one other night. The Olympics will provide a great launching pad for our new shows (though they haven't in the past). And did we mention Jeff Zucker's still not here?
Buzz shows: NBC has all but picked up three new comedies: Ryan Murphy's The New Normal, Matthew Perry's Go On, and Anne Heche starrer Save Me. NBC insiders say even more half-hour pickups are to come, because the network "loved" the way its comedy development turned out. We've also heard pilot Animal Kingdom, starring Weeds' Justin Kirk, tested "off the charts," though that could simply be because folks love cuddly creatures. (The show's about a vet who loves animals, but not their owners.) The Hollywood trades are also heavy with speculation that NBC will pick up at least one, or maybe two, medical dramas; Jason Katims's County has had strong buzz since the moment it was put into development.
Biggest scheduling question mark: Will NBC keep its Thursday comedy lineup relatively intact? Or will it either cancel several low-rated veterans, or move them to either midseason or another night of the week?
Potential surprise: NBC has all but said it's bringing The Voice back in the fall; at this point, it would be a shocker if the show is saved for midseason, though perhaps declining ratings in recent weeks will convince NBC the show needs time to rest. We're also anxious to hear whether a rumor we reported a few months ago ends up being true: Will NBC actually try to air two editions of The Voice next season, with new judges populating one of the two cycles?
Bottom line: It's easy to make a case that things at NBC are hopeless. Just take a look at how few shows it has near the top of the Nielsen ratings, or how on some nights Peacock programs end up drawing a smaller audience in key demos than a half dozen or so cable shows airing on the same night. And it's distressing when a good show like Bent debuts on NBC and is seen … by virtually nobody. The hole Jeff Zucker and Ben Silverman dug remains deep. And yet, NBC still seems in much better shape than it was in eighteen months ago: People are talking about (some) of its shows, and the team running the network is infinitely more competent than its predecessor. Sure, some people got bent when NBC seemed to give up on Bent without trying, but look at how hard Greenblatt tried to save Prime Suspect last fall. Or his laser-focused attention on Smash, or the fact that Awake will get to finish out its thirteen-episode order without being yanked. The slate Greenblatt will unveil next week is the first to be fully formed by his team. Once we see how viewers respond to those shows, we'll know for sure whether NBC is on the comeback trail.