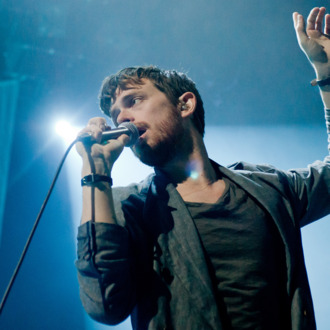 Chris Keating of Yeasayer performs on stage at The Roundhouse on October 21, 2010 in London, England.
Photo: Barney Britton/Getty Images
The old-school (okay, 2010 "old-school") indie darlings just announced the follow-up to Odd Blood: It's called Fragrant World, and it'll be out August 21. They also dropped lead track "Henrietta" last week, if you are a fan of listening to new music rather than waiting for it. Up to you!