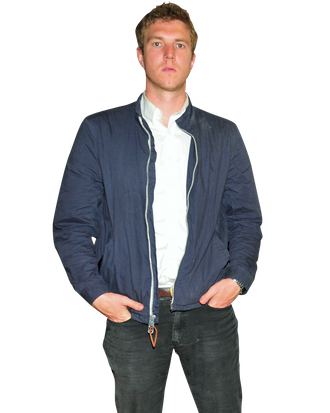 Hamilton Leithauser of The Walkmen.
Photo: Ben Gabbe/Getty Images
It's been ten years since the Walkmen arrived with Everyone Who Pretended to Like Me Is Gone, their lo-fi debut recorded in a former auto shop in Harlem. The band's matured significantly over the past decade: They've released six more albums, stretched out their sound, and have all become fathers (while resisting the "dad rock" label). Vulture reached front man Hamilton Leithauser by phone on the eve of the band's European tour in support of their latest, Heaven, out this week, for a chat about longevity, work-life balance, and Frank Sinatra.
You and the four other members of your band are scattered between Brooklyn, Philadelphia, and New Orleans these days. How do you make that work?
Being apart has made us cut out a lot of the time we used to waste, actually. It's very individualized now. Paul [Maroon] and Walt [Martin] and I do most of the writing. We each record our own ideas then we e-mail them back and forth — the two of us only got together two times for the entire writing of this record. We used to do it with everybody, and we'd all get in a room and for so many years we were not productive, we'd just be talking and jamming on dumb stuff. We all have families now, too, so we don't even have the extra time.
Speaking of families, there are seven Walkmen babies now. Do the kids ever come on tour with you guys?
There's actually one more on the way, so soon there will be eight: seven girls and one boy. My daughter came to California when we were out there last fall, but honestly, she gets up at 6 a.m., so it's really hard having her there. But we keep a schedule and we never go away for all that long at a time.
You recently played a series of tenth anniversary shows. What was that like?
I'm really glad we did them. It gave us a little confidence, it felt legitimizing. It's always been a struggle for us; it still is. We've never been the biggest thing in the world. But once you've reached that ten-year mark, you're like: Well, I guess we've accomplished something.
Have there been times over the years when it felt like the end?
Oh, definitely. When you just don't really think of yourself as inspired, when you're genuinely bored of the concept, when you're having trouble writing. It can take a toll on you. You can just get tired of music.
What do you wish you had known when you were starting out ten years ago?
We could have been a little more careful with how much stuff we did. When we were younger, we would do stuff we were told we needed to do, and sometimes it didn't feel right, and then it wouldn't go over well. And then you're like, "Why did I listen to those people?" Before you know it, you're on some long tour that you really shouldn't have done, and it sours everybody. It would have been better to just step back.
You recorded this album with Fleet Foxes producer Phil Ek in a studio in the woods of Washington State. How was that experience?
It was dark and lonely out there. And we didn't even have a car. You really have to focus when you're out in the woods. Your phone barely even works, so you kind of have nothing else to do. We had a big batch [of ideas] this time. Phil wanted us to write everything out on a board, and we had, like, 32 things. Phil's eyes just popped. He was not ready to do that. So we immediately cut everything that wasn't finished being written, or was a little redundant. We had to cut some stuff that I would have liked to try, but that's what kept us going faster, which I guess is a lot of Phil's job.
Heaven has a really lush, atmospheric sound. What were some of your inspirations?
Actually, the person who was the biggest influence on the singing on this record was Frank Sinatra. While we were writing the record, I read a biography of him and it was awesome. I've always liked his music, but I ended up listening to him a lot more. Also, when we were writing, we were consciously trying to make these rock songs that ended up being really big but started from these tiny ideas. Like in "Heartbreaker," it has a caveman beat, and the hook is just, "I'm not your heartbreaker." It sounds so simple, but we've been playing together for so long, and rarely will we be able to have something that happy and that simple, and all of us playing loud, and ever want to hear it again.
Can you see yourself still doing this ten years from now?
Honestly, I don't see myself doing anything else. I'm just going to do it until I don't want to do it anymore, and I don't know when that will be.